Valley's McGee lived golfer's dream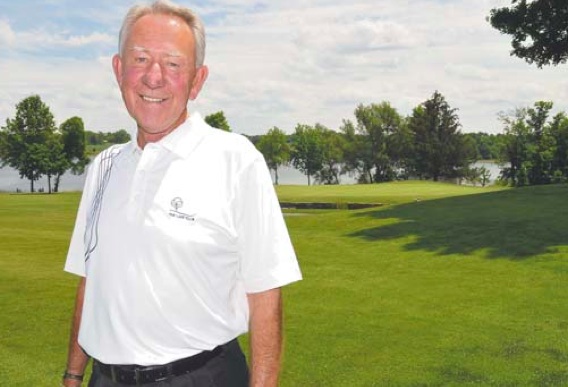 ---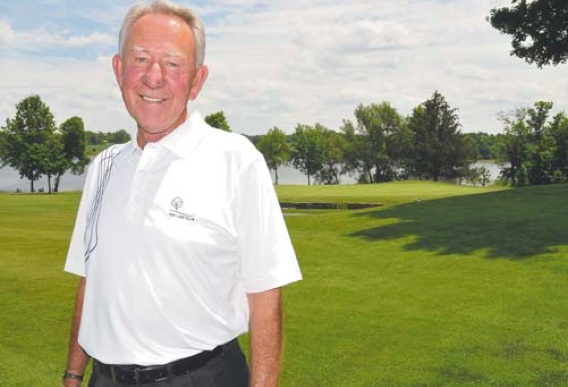 Photo
Former PGA golfer Jerry McGee stands out in a fairway at The Lake Club in Poland. The East Palestine resident is one of golf's greatest storytellers.
Over the last several years, I have been lucky enough to get to know Jerry McGee and his wife, Jill.
While I've always tried to "play it cool," I can't tell you how excited I always get when I'm able to sit down and spend some time with Jerry who had four PGA Tour wins, was a member of the 1977 Ryder Cup Team and had a fifth place finish at a little tournament called The Masters.
But to be honest, I'm really not interested in telling the story about Jerry the golfer. I want to share my thoughts on Jerry the man.
First off, Jerry is absolutely the best golf storyteller I have ever met. My favorite involves Jerry and President Ford and Congressional C.C. in 1978.
After watching Jerry back up a 6 iron, the President asked:
"Jerry, how do you back up a 6 iron like that?"
Jerry: "Well Mr. President, how far do you hit your 6 iron?"
President Ford: "Oh, about 140 yards."
Jerry" "Well Mr. President, what the heck do you want it to go backwards for?"
Classic Jerry.
And while I always find myself laughing at stories like the one above, what I really love about the time I get to spend with Jerry is how open he is to talking about the life he got to lead.
Here's a guy from East Palestine who ended up getting to play the sport we all love for a living. He played Augusta. He played with Jack Nicklaus. And Arnold Palmer. And Johnny Miller.
But after all the stories about tournaments, and players, and courses, I think one of Jerry's favorite stories to tell is the one where he had to make a putt on the last hole of the tournament to win by one shot.
Not just because he wanted to win the tournament, but because he really wanted to meet the beautiful woman who was slated to hand out the trophy. The putt went in, he met the beautiful girl, and all these years later he gets to say, "And she's still sitting here next to me today."
So what does this all have to do with Valley golf you might ask?
Well, as we reach the apex of the 2012 golf season, I think it's important to recognize those who have accomplished what we "regular" golfers could only dream of.
Whether you followed Jerry's career in the '70s or you dream of having Jerry's career as a junior golfer today, his story inspires us all.
The truth of the matter is, there aren't a lot of Jerry McGees in the world and we're lucky to have ours here in the Valley with us.
As always, thanks for reading, and until next week, "Hit 'em Straight!"
(Editor's Note: These and other Karzmer columns appear on vindy.com's Greatest Golfer pages. Turn to the site later this week to read a bonus version of this column with extended stories from Jerry McGee.)
Jonah Karzmer is a former player at Youngstown State University and a member at The Lake Club. He works in insurance when not writing a golf column every Sunday in The Vindicator. Email him at jkarzmer@farmersagent.com.