Jai'lyn MoslEy McDonald thrower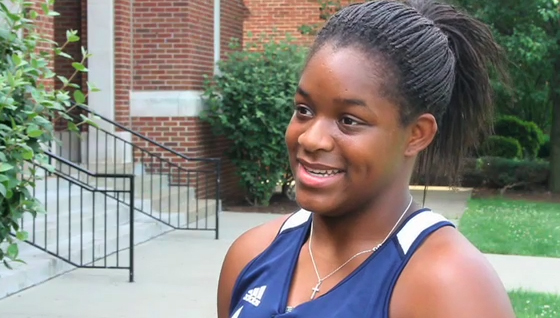 ---
Jai'Lyn Mosley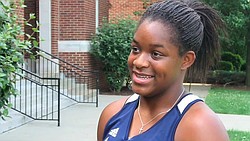 Video
Jai'Lyn Mosley is a Vindicator allstar.
Field
Jai'Lyn Mosley first started throwing when she was in junior high. And she learned from the best.
Her older sister, Joh'Vonnie set the McDonald High discus record and won the state title two years ago before beginning a career at Kent State.
"I saw my sister throw and really wanted to get into it more," Mosley said. "She was a great thrower and it really motivated me.
"I don't really tell her this, but she's a role model to me."
A junior in the fall, Mosley has made repeat visits to the state track and field meet. She placed second overall this year with a throw of 135-10.
"Even after a year [of being at state], I was still pretty nervous," Mosley said. "You're like this tiny person in a circle with a lot of people watching you. It's easy to get nervous."
She'll admit that she has gained more confidence and that 2013 will be her year to earn that coveted championship.
Already, she is outside nearly every day throwing with her sister looming and instructing. Mosley won the Division III district title at Navarre throwing a 149-5, just two feet off Joh'Vonnie's record.
Mosley also plays tennis.
"Playing sports and trying to get better at them has really made me mature as a person," she said.
In the future, Mosley would like to throw in college while studying sports medicine.
Because she has visited her sister many times in the past two years, Kent may be the frontrunner.