Former director files suit against school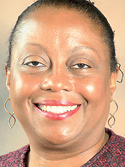 Photo
By Denise Dick
Youngstown
The former short-term executive director of Millcreek Children's Center has filed a lawsuit against the school, citing breach of contract.
Michelle D. Grant of Boardman filed the lawsuit Wednesday in Mahoning County Common Pleas Court seeking unspecified damages against Developing Potential Inc. and Sister Jerome's Schools, doing business as MCCC.
Atty. Martha Bushey, a member of the center's board of trustees, said the board hasn't been served with the lawsuit and declined to comment.
Grant was hired in October 2010 as the center's executive director and was terminated "without just cause," the lawsuit says.
The center initially advertised the position as "executive director in training" in early 2010, and Grant didn't apply.
The lawsuit quotes that original position description, saying the center's CEO and executive director in training "will work together in implementing this job description for an extended period of perhaps a year," it says. "During this time period, the in-training director will shadow, learn and do, and phase in more and more hands-on doing."
Grant saw that position "as more of an apprenticeship than directorship, and, based upon her extensive relevant educational background and work experience, including nine years as an executive director of a nonprofit organization, did not pursue it," the complaint says.
She applied when the apprenticeship characteristics were removed from the position description and was interviewed for the job.
She was offered the job during the interview and "was promised that she would be the executive director with all of the responsibilities and authority normally associated with such a role."
She accepted the job and resigned from her position as associate director of development at the Rich Center for Autism.
Grant says in the lawsuit that she entered a verbal employment contract with the center in which she was promised that she would hold the executive director position.
"From the outset of her employment with defendants, however, it was apparent that [Grant] was to be, at most, an apprentice to then Executive Director Sister Jerome Corcoran, and that defendants, through their executive director, had no intention of turning over the executive directorship" to Grant, the lawsuit says.
After completing her orientation, Grant was permitted to engage only in minimal duties, it says, and any of Grant's efforts to interact with staff were met with "anger, intimidation, bullying and interference by defendants, acting through Sister Jerome.
"Moreover, it has become apparent that, despite defendants' representations to [Grant] to the contrary, at no time did Sister Jerome intend to resign and relinquish her position as executive director to [Grant] or anyone else."
Earlier this month, Sister Jerome, who founded the center, said the board fired her effective May 25 without explanation.
The board wouldn't discuss details about Sister Jerome's departure. Mary Jane Gingher was tapped to fill the director's role.
On Dec. 22, 2010, Grant met with the center's trustees to discuss "the difficult circumstances of her employment and the fact that she was not being permitted to function as executive director as promised," according to the lawsuit.
In response to Grant's concerns, the center terminated her employment and then publicized that she had resigned.
Grant says she's suffered damages from relying on the center's promises and has lost income and other benefits associated with her employment with the center and her former employer. She has suffered mental and emotional anguish, depression and anxiety as a result of the center's actions, Grant says in the lawsuit.
It seeks compensatory and punitive damages.
Gingher is the third person appointed, other than Sister Jerome, to lead the center since November 2010. Earlier this year, Patricia Sweeney was appointed the center's director. She served three months but resigned and became the health commissioner for the Mahoning County District Board of Health.