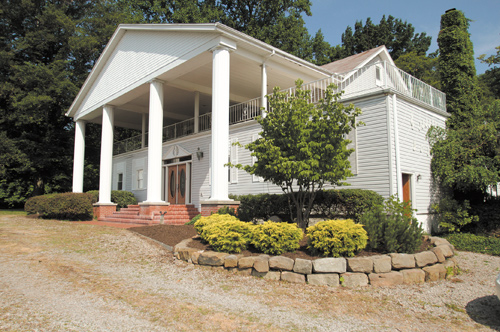 ---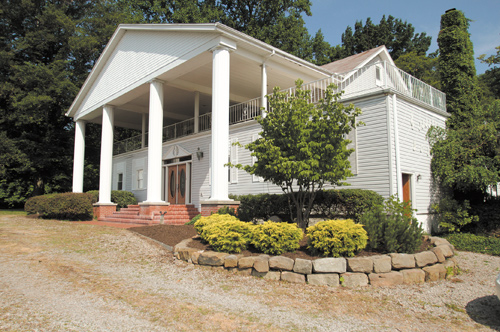 Photo
Janet Stone purchased the house at 9182 Youngstown-Salem Road in Canfield with plans to convert it to a transitional women's center called Debbie's House. While Stone and dozens of volunteers from local churches continue to get the house ready for residents, community members are invited to visit from 1 to 4 p.m. Saturday for an open house.
By Elise Franco
Canfield
Janet Stone's desire to help women brought her back to the Mahoning Valley from California to fulfill her dream of running her own transitional home.
In order to cement the facility, called Debbie's House Inc., into the Valley, Stone said she's inviting residents and community members to an open house from 1 to 4 p.m. Saturday.
The house at 9182 Youngstown-Salem Road sits just across the street from Whitehouse Fruit Farms and was an assisted-living facility from 1996 to 2006.
"This open house is to get people in here and get them interested and involved," Stone said. "It's obviously a very visible house, and we want to be outreaching into the community, as well as an outreach of the community."
Stone said her life's dream always has been to run a women's center that gives shelter and structure to females who have no place to go.
"In 1989, I had a woman come live with me from straight out of prison," she said. "Since then, I've wanted a large project like this one, and it's much needed in this area."
Interested women will fill out an application, and the Debbie's House Inc. board of directors will interview applicants
and choose those suited for the program, which is faith-based and designed to meet the individual needs of the women staying at the house.
"The idea is that this is transitional living with an emphasis on building a relationship with the Lord," Stone said.
Stone said the goal goes beyond helping the women find faith. She said volunteers will ensure the women are sticking to responsibilities outside the house, such as court-ordered community service, drug or alcohol rehabilitation, passing a general education development test or obtaining a job.
Stone said the program initially will house seven women for 6 to 24 months plus one resident manager but eventually could house more once Stone is able to secure money and volunteers to finish rooms in the basement.
She expects at least two women to move in by mid-July and hopes to have the renovations completed before the end of the summer.
"This is an opportunity for women who need it to have a fresh start," she said. "They'll walk out to this commitment they're making and spend time on their future."
Stone said the majority of the work and purchases have been donated by churches and volunteers. She purchased the home in September 2011 and has put about $40,000 of her own money into the project.
Debbie's House Inc. is a nonprofit organization.
"I want to keep this as a project the local churches feel invested in," Stone said. "It will be run completely by volunteers."
Rachel Brunk, a parishioner at Damascus Friends Church and a Debbie's House volunteer, said she didn't think twice about giving her time for the cause.
"Janet definitely has a heart for women who need support," Brunk said. "This is a great opportunity to come alongside her and be encouragers of women in our community."
Brunk said she and a group of friends "adopted a room" and are responsible for painting it, furnishing it and making sure it's ready for a resident.
"We have to make it inviting and a place to rest and be restored so these women can get back on their feet," she said. "They are supposed to feel very safe there."