Niles cops vow no tolerance for juvenile crime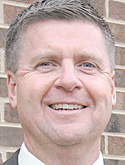 ---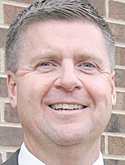 Photo
Staff report
NILES
The Niles Police Department has adopted a zero-tolerance policy for juvenile crime after several incidents in the city in recent months.
Chief Rob Hinton said the incidents have involved property crimes such as vandalism on private and public property.
"It's juveniles and young adults," Hinton said, and he added the problem may result from young people staying overnight at another young person's house. Then, the group goes out late at night and may carry out illegal activities.
"The order has gone out," Hinton said, to Niles police officers to make arrests and file charges when such incidents occur.
In the past, juveniles have frequently been given a warning for curfew violations or other types of juvenile crime, but the zero-tolerance policy means warnings won't be given, Hinton said.
"It's up to the parents to know where their child is at," Hinton said. Kids seem to be using the "sleeping-over" excuse as a way to get out late at night, so parents need to be vigilant to check up on their kids to make sure they are where they are supposed to be, he said.
Hinton said the department has been hindered this school year by having no school resource officer in the Niles school system. The resource officer was able to pick up on some of the juvenile crime and aid the department in rooting it out, he said.