Dr. & Mrs. Sobota celebrate their 50th anniversary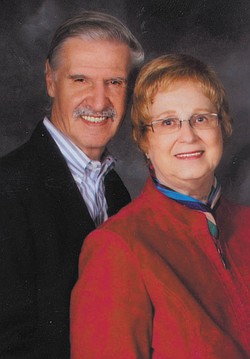 Photo
Dr. and Mrs. Anthony Sobota
POLAND
Dr. Anthony and Barbara Sobota of Poland celebrated their 50th wedding anniversary June 10 at a family party hosted by their children and their children's spouses at the home of a son.
Dr. Sobota married the former Barbara Modic on April 28, 1962, in St. Veronica Church, Ambridge, Pa.
They have two sons: Michael (Laurel) Sobota of Salem and James (Shannon) Sobota of Ajax, Ontario. The family includes four grandchildren, and the anniversary celebration took place in conjunction with a granddaughter's graduation party.
Mrs. Sobota retired in 2000 from Springfield Local Schools in New Middletown, where she was a teacher.
Dr. Sobota also retired in 2000. He was a professor and the department chair of biology at Youngstown State University.
The couple belong to Swingers Golf League.