North Jackson pastor to face rape charges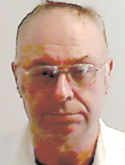 Photo
Staff report
North Jackson
The pastor of a local ministry is accused of raping a woman who lived at the church's homeless shelter.
Jackson Township Police Chief Ken Frost said Ronald Lee Pyles, 58, the pastor at Victory Harvest Ministry, 13243 Palmyra Road, was charged Wednesday with two counts of rape and two counts of gross sexual imposition.
Frost said Pyles was booked into the Mahoning County jail, where he awaits arraignment. Pyles' address is listed as the ministry.
Pyles is accused of raping a 20-year-old woman between October 2010 and March 2011. During that time, the woman lived at the homeless shelter run out of the ministry, Frost said.
Jackson Township police began investigating in March when the woman's guardian reported the alleged incidents.
Victory Harvest is registered as a nonprofit organization with the Internal Revenue Service. It serves primarily as a facility to treat those with alcohol and drug problems and provides temporary shelter to homeless people, according to Vindicator archives.
"They say it's a church with services on Sunday," Frost said. "They also welcome homeless people in who have no place to stay."
Frost said the ministry has been in North Jackson since the mid-1990s and at one time operated a location in Sharon, Pa.
Police said they are not aware of any other possible victims, but they are encouraging anyone else who may have information to come forward by calling the Jackson Township Police Department at 330-538-3093.