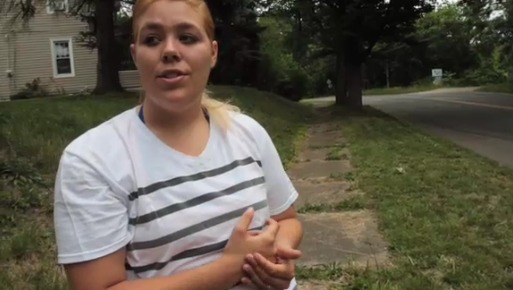 ---
Struthers Fatal Accident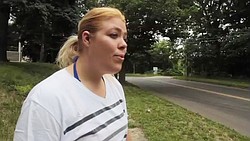 Video
An accident in Struthers claimed one life and injured several others. Ashley Beach, who was one of the first people at the scene of the accident, recalls the night it happened.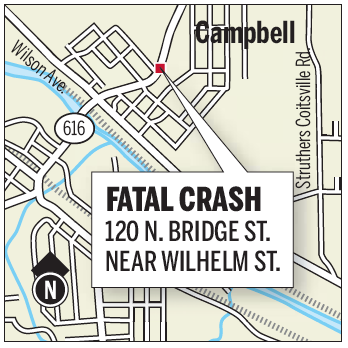 Photo
Location in which a minivan lost control and flipped over, throwing its passengers into the road.
By jeanne starmack
struthers
Tyrell Freeman graduated from Campbell Memorial High School on Thursday, and he already was enrolled at Youngstown State University.
His mother said Freeman, 18, and the father of a 1-year-old son named Elijah, wanted to study engineering.
In a horrific accident late Sunday evening, however, Freeman's dream died when he did.
The accident, in which police say speed played a role, left neighbors near the site on State Route 616 stunned and shaken.
Freeman's mother grieved Monday morning at her home on Penahle Avenue in Campbell. Five other young men lived through the accident, she said. Why not her son?
All of the other accident victims have been released from St. Elizabeth Health Center except for one. LaVail R. LeFlore, 16, of West Chalmers Avenue in Youngstown remained in critical condition Monday night, the hospital said. Robert A. Thompkins, 18, of Campbell was treated and released. Released Monday were George E. LeFlore Jr., 17, of West Chalmers Avenue in Youngstown; Gerald L. Ruffin Jr., 21, also of West Chalmers Avenue; and Aaron M. Page, 18, of Chatham Lane in Youngstown.
The accident occurred at 10:47 p.m. along a stretch of road that can be tricky at least, treacherous at most, neighbors said.
There is a sharp bend in that section of Route 616, which is called North Bridge Street where it descends down a steep hill to state Route 289. Other serious accidents have happened there, said Mark Keil, who lives at the intersection of Highland Avenue and North Bridge.
But Sunday night's wreck was particularly ugly. "You wish you could turn back time," Keil said.
The six young men were coming from a church festival in Campbell to play basketball at the Highland Center, said Struthers Police Chief Tim Roddy. They went down the hill too fast in a minivan that may have had bad brakes, police and witnesses said. It hit a curb, and the driver, Thompkins, lost control. Roddy said charges are pending against Thompkins. Police are waiting for the results of a blood test he was given at the hospital, though Roddy said there was no indication drugs or alcohol played a part in the tragedy.
Keil was asleep when he heard the first impact.
"I jumped up," he said. "I knew what had happened."
He was one of the first people there.
A block down Highland, Ashley Beach was sitting on her porch with a friend.
"At first I didn't think anything when I heard the brakes screech," Beach said. "Then I heard a boom, and I ran and saw the car flip," she said.
"It looked like a horror movie," said Keil. "The first flip went end-over-end. Then it rolled repeatedly down the hill, and they were all thrown out."
Struthers Police reported that at least two passengers were ejected.
Keil and Beach concurred, though, that had anyone been left in the minivan, they could not have gotten out on their own.
"The doors were crumpled, the van was crumpled up pretty good," Keil said. "No one got out on their own."
Keil said one victim went to a woman's porch and she tended to him.
Two more victims wandered the wreckage, screaming for help and for their friends.
Keil went to Freeman, who was lying on the side of the road. Beach tended to one of the victims who was wandering.
"He came to me and asked me what the date was, and was he dreaming," she said. "I asked him, 'Did you call your mother,' because I'm a mom, and he didn't know where his phone was."
Beach let him use her phone. She was looking for flowers late Monday morning to place near the accident site.
"I didn't sleep last night," she said. "My heart hurt. My stomach hurt."
Freeman's mother, Lisa Wilkins, said late Monday morning she did not yet know what the funeral arrangements would be for her son.
She stood on her porch and clutched a laminated folder. Inside was a resume Freeman had prepared for colleges.
"I am writing to express my interest in your prestigious college," he begins.
"My qualifications include I am very hard working," he continues. "I strive to keep my grades high."
"I am self-motivated. I have great communication skills. I am a good leader."
In a reference letter, Marsha Gozur, a library paraprofessional at Campbell High School, called him courteous, thoughtful and respectful.
"His strength is his extraordinary sense of responsibility," she wrote.
He lettered in track, was on the varsity basketball team and was a Rescue Mission volunteer.
"He was a very intelligent young man," said high-school principal Jackie Hampton. "He just graduated Thursday, and now Monday morning, he's gone."