D.C. event to pay tribute to late Valley Vietnam vet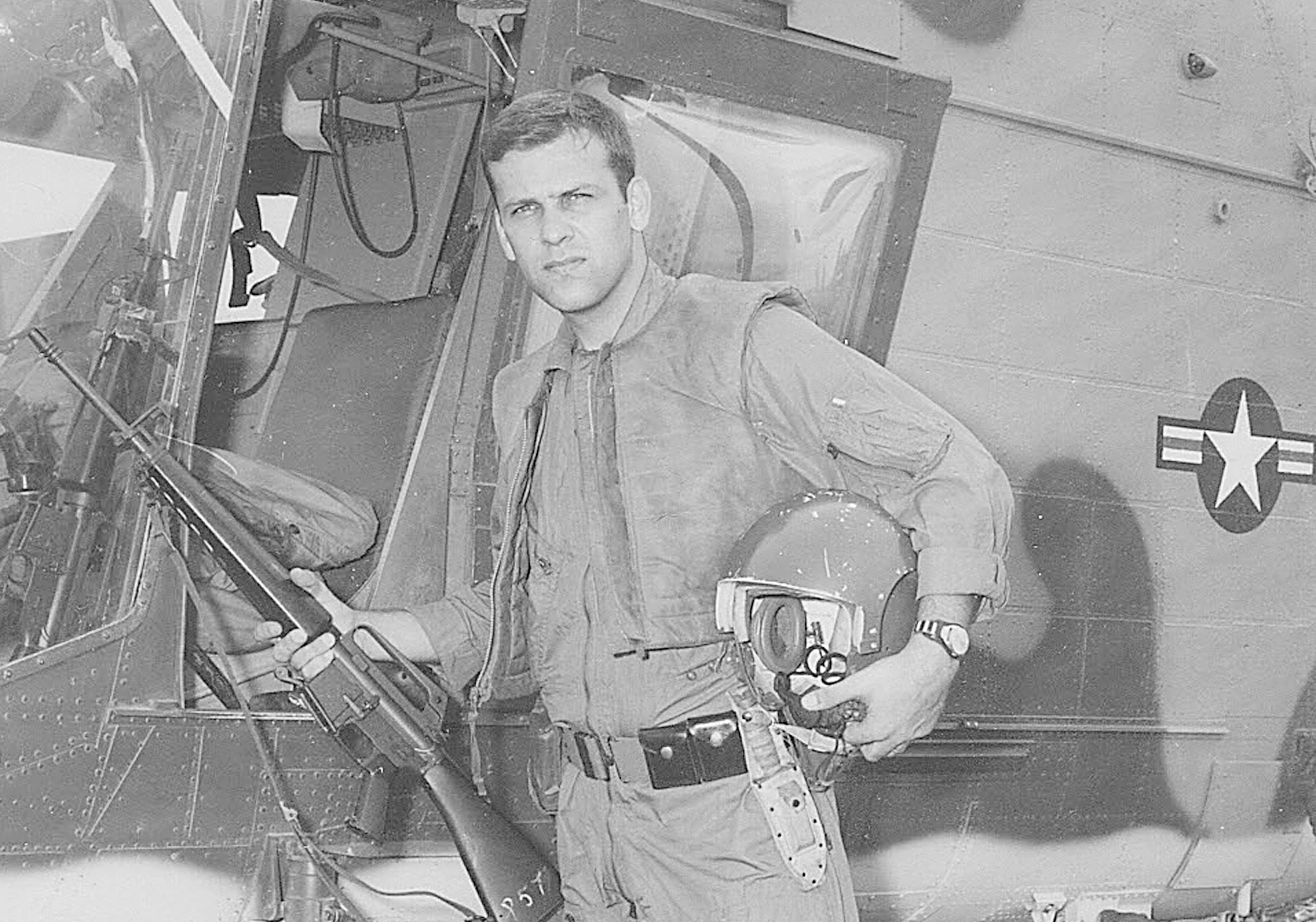 ---
YOUNGSTOWN
James "Jimmy" H. Brahney, Vietnam War hero and daring Air Force test pilot, will be recognized Thursday — Flag Day — at the In Memory Day ceremony in Washington, D.C.
Brahney, born and reared on the city's East Side, flew more than 200 missions as a pilot of unarmed medical helicopters in 1966 and 1967 in the Vietnam War, receiv- ing two Distinguished Flying Cross medals and many other decorations along the way.
He escaped Vietnam without visible wounds, but it was the war that eventually took his life.
Brahney died Sept. 11, 2009, of non-Hodgkin's lymphoma, a cancer that attacks the immune system, caused, he and his family believe, by exposure to Agent Orange, a chemical defoliant used by the U.S. in Vietnam.
The Vietnam Veterans Memorial Fund's In Memory Day honors veterans such as Brahney who died as a result of the Vietnam War but whose deaths do not fit the Department of Defense's criteria to have their names placed on the Vietnam Veterans Memorial (The Wall) in the nation's capital.
While Brahney, who was diagnosed in 2001 with Stage 4 cancer discovered when having an MRI for something else, is a legitimate war hero, he is best remembered by family and friends for his zest for life, quick wit and signature sense of humor.
His motto, "Life is good," is inscribed on his grave marker in the National Cemetery of the Alleghenies in Bridgeville, Pa., said his daughter, Mary Frances Roche, 46, of Phoenixville, Pa., near Philadelphia, who nominated her father for In Memory Day recognition.
"He was a very upbeat and optimistic man — more nostalgic about happy things than the war," she said of her father, a 2010 inductee into the Ohio Military Hall of Fame for Valor.
In Memory Day is a validation of what he and the others did in Vietnam, Roche said.
Brahney had strong ties to family and friends in Youngstown from grade-school pals to classmates at Ursuline High School, from which he graduated in 1957, to Kappa Sigma Kappa fraternity brothers at Youngstown State University, then Youngstown University.
He has three sisters who still live in the area, along with numerous other relatives, and even married an area girl, Carolyn Peluso Brahney, a 1958 graduate of Struthers High School.
Carolyn, well-known artist and longtime art instructor at the Community College of Allegheny County, Pa., is a 1962 Youngstown University graduate, as was James.
They met at a fraternity/sorority function.
"He was Kappa Sigma Kappa, and I was Alpha Omicron Pi. We met, we dated and we married May 16, 1964, after he had graduated from officers' candidate school and received his wings. He was a lot of fun, and he was very good looking," she said during a telephone interview.
James was smitten, too.
"Jimmy pointed out a petite beauty. 'See her Bob, that's Carolyn. She's special, beautiful. She's the one,'" related Robert Calcagni of Poland, who gave the eulogy at his lifelong friend's funeral.
Brahney didn't talk much about the war, and friends and family weren't aware of the full extent of his experience there until Calcagni finally persuaded him to write his memoirs, which Brahney distributed to family and friends and in which he describes many of his missions in detail.
The title of his self-published book, "On Laughter — Silvered Wings," is part of a line from the poem "High Flight," written by John Gillespie Magee Jr., an American aviator killed during World War II while serving in the Royal Canadian Air Force before the U.S. entered the war. Magee's poem has become a mantra for pilots.
"My dad wrote the book as a legacy for his family. He wanted us to have a clear understanding about his growing up in Youngstown and about Vietnam," Roche said.
Carolyn, who taught at South and East High schools in Youngstown and later at YSU, lived with her parents, along with their baby, Mary, while her husband was in Vietnam.
"I'm pretty tough," Carolyn said. "You do what you have to do. When you are a military wife, you know the possibilities, and you deal with it."
Of her husband, Mrs. Brahney said: "He was very smart and he was humble. He didn't brag and he could have. He did a lot.
"He was the boy next door who married the girl next door. He had a deferment from military service, but he wanted to be a pilot so badly he went into the Air Force and ended up in Vietnam," she said.
"Jim was a good older brother and a man of integrity who believed strongly in family," his sister Kathleen Dragoman said.
"I thought I knew my brother, but it wasn't until I read his book that I learned about what he really went through in Vietnam on those rescue missions," she said. "It is always a good thing to honor people who fought in any war, and I am particularly pleased that my brother is being honored."
Likewise, upon reading her father's book, Roche said: 'I was thinking, this is my father and I knew him in a certain way, and then there was this.
"He thought saving lives was a noble thing to do, but he didn't see himself as a hero. ... He was just doing the job he was sent to do," she said.
An important part of his life was the friendships maintained with his friends from grade school through college, particularly the Kappa Sigma Kappa brothers.
Before retiring from the Air Force, he took a job at the University of Pittsburgh, where he was commander of the ROTC program, to be closer to family in Youngstown and re-establish relationships with his fraternity brothers and childhood friends, Roche said.
In his eulogy for Brahney, Calcagni said: "Most folks drift away from college friends after graduation. Not so with our group. Up to 35 of us have celebrated our friendship at least twice each year for 45 years, at which time we laugh and play, once again college freshmen. Our group of friends and wives have traveled far and wide. And there always was Jimmy, and the laughter — the consummate story teller, his antics and comical expressions often bringing us howling to our knees.
"Jimmy Brahney was a remarkable man in all aspects of his life and career, a dear friend and a real military hero."