Couple mark 50th at celebration in McDonough, Ga.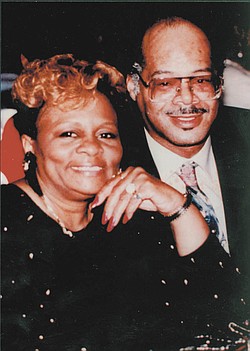 Photo
Mr. and Mrs. Harold Queener Jr.
YOUNGSTOWN
Harold Jr. and Minnie Queener of Youngstown were honored June 8 at a celebration in McDonough, Ga., that marked the 50th anniversary of their marriage. Their son, Harold Queener III (Lucille), of McDonough, hosted the event.
The couple also are the parents of Daryl Queener of Stockbridge, Ga., and Natasha (Orlando) James of Hampton, Ga. A son, Darren Queener, is deceased. The family includes 12 grandchildren and five great-grandchildren.
Mr. Queener and the former Minnie Axel were married June 9, 1962, at New Hope Baptist Church in Youngstown, where they are members.
The couple are retired from Packard Electric/Delphi in Youngstown. Mrs. Queener retired in 1993, and Mr. Queener, in 2003.