Youngstown plans to raze 500 structures by '14; hires anti-violence coordinator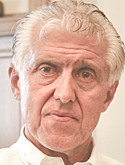 ---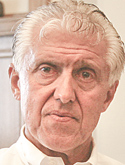 Photo
YOUNGSTOWN
Between now and the time he leaves office Dec. 31, 2013, Mayor Charles Sammarone wants 500 vacant residential structures to be demolished.
"I don't know if it's achievable, but that's our goal," Sammarone said.
The December date isn't just Sammarone's last day as mayor, it's also the deadline for work to be done for those receiving money from an Ohio attorney-general demolition program.
The city will get at least $500,000 of Mahoning County's $1.53 million allocation from that program. Also, the city has set aside $1 million for demolition work.
Sammarone made the comments after Thursday's board of control meeting. The board, of which Sammarone is chairman, voted to hire CT Consultants of Youngstown to oversee asbestos testing and construction inspection and be the city's administrator of residential demolitions.
The company will be paid $1,050 a structure.
By having the company handle that work, the city expects the demolition process to move faster, Sammarone said.
With Jay Williams as mayor from January 2006 to August 2011, about 2,500 dilapidated structures were demolished.
Since Sammarone became mayor 10 months ago, about 175 vacant residential houses have been razed.
There are about 2,000 to 4,000 that need to come down, based on various estimates.
Also Thursday, the board hired William "Guy" Burney, born in Youngstown and now living in Campbell, to serve as coordinator of the city's new Community Initiative to Reduce Violence (CIRV).
Burney, a part-time conflict trainer for the Ohio Commission on Dispute Resolution and Conflict Management, will be paid $20,000 for a six-month consulting contract.
"It's not long-term and it's not a lot of money, but I wanted to help my city," Burney said. "We need to get the community involved for it to be a big success. The six months is the initial part. My role is to build the foundation."
Young people is the focus of the effort, he said. Burney said he'll be involved in intervention to help troubled youths and prevention with kids who "haven't started down that wrong road."