Mill Creek's Dennis Miller qualifies for the US Open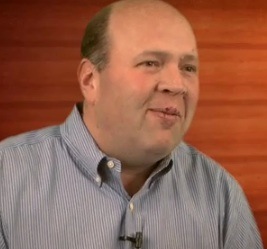 ---
Watch Golf Channel Video here of Dennis Miller.
Vindy archive video: Jason Kokrak relates stories of being a caddy for Dennis Miller and hopes he can repay the favor someday.
Staff/wire report
COLUMBUS
Dennis Miller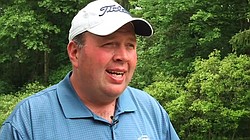 Video
Mill Creek Golf Pro Dennis Miller talks about the putt that qualified him for the U.S. Open.
Mill Creek Golf Course is home to one of the most improbable stories in U.S. Open history.
Dennis Miller, 42, the Golf Director at Mill Creek, advanced to the U.S. Open next week in Sectional qualifying on Monday.
Miller was tied for 14th place with three others — the top 16 qualified for the Open — and had to go to a playoff after rounds of 70 and 71 at the Ohio State Scarlet Course and Scioto Country Club, respectively.
On the fourth playoff hole, Miller's 20-foot putt from the fringe stopped on the lip of the cup. After the gallery of a few hundred groaned and Miller slowly started to walk to his ball, if fell — touching off a huge celebration.
Now Miller, a third alternate whose name did not even appear on the tee sheet, will be playing in his first U.S. Open.
"I can't believe what just happened," Miller said. "That was pretty incredible."
Most of the rest of the field in the qualifier — one of 11 around the country — was filled with touring pros who had just competed in the Memorial.
Davis Love III qualified for the Open for the third time in the last six years with a 2-under 139.
The 48-year-old Love has won 20 tournaments around the world, including the 1997 PGA Championship. He continues to play well, despite fighting off injuries, family obligations and an entire generation of younger players.
There was so much rain in Memphis, Tenn., that no one played more than a few minutes. USGA officials hope the course is dry enough to squeeze in 36 holes today.
The U.S. Open is June 14-17 at The Olympic Club in San Francisco, and Love will be making his 23rd appearance in his national open. Others who qualified from Scioto and Scarlet included medalist Charlie Wi, Kevin Streelman, D.A. Points, Rod Pampling and Steve Marino, who only last week returned from a four-month break to recovery from a bad shoulder.
Other local players at the Columbus Sectional included Boo Timko, a Canfield High graduate, who shot 73-77 and tied for 75th, and Jason Kokrak of Warren, who shot 72 at the Scarlet Course and withdrew.