Slain Beaver Twp. woman was buried alive, DA says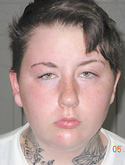 ---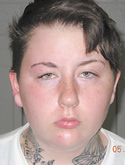 Photo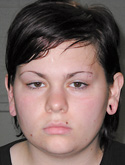 Photo
MEADVILLE, PA.
A preliminary hearing against two women charged with killing 20-year-old Brandy Stevens of Beaver Township revealed a chilling detail.
"The opinion of the forensic pathologist is that she died as a result as suffocation. ... There was a rope tied around her neck. Unfortunately, it appears she was buried while still breathing," said Crawford County District Attorney Francis Schultz.
Stevens, of South Avenue, was found May 23 buried in a shallow grave a few hundred yards away from a Cochranton, Pa., residence. Ashley Marie Barber, 20, and Jade Nichole Olmstead, 18, both of Cochranton, are charged with criminal homicide, criminal conspiracy to commit criminal homicide, and tampering with evidence.
Barber and Olmstead made their first court appearance Wednesday for a preliminary hearing, also known as a probable-cause hearing.
The hearing determined the case should proceed to the Crawford County Court of Common Pleas for trial. The trial is scheduled for the November term of criminal court, and if convicted, the women could face the death penalty, Schultz said.
Schultz said he has until Aug. 24 to file a motion seeking the death penalty.
The district attorney said much of Wednesday's hearing centered on the defendants' statements given to police. The coroner's final report and autopsy were released during the hearing, too.
The autopsy found that Stevens suffered from multiple blunt-force trauma and injuries, the district attorney said.
"She had 15 lacerations to the scalp, a skull fracture and abrasions, contusions and lacerations all over her trunk," Schultz said.
Stevens, a Youngstown State University student and Boardman High School alumna, had left her Beaver Township home May 17, and her grandparents reported her missing two days later. An investigation by Beaver Township police and Pennsylvania State Police led to the discovery of her body at 29558 Drake Hill Road in Cochranton, where Olmstead and Barber resided.
Police have said that Olmstead was friends with Stevens at one point, and The Vindicator's broadcast partner, WFMJ-TV21, reports the motive was unresolved grudges from the relationship.
Pennsylvania state troopers said Barber and Olmstead have admitted their role in the killing.