Youngstown boy, 2, drowns in family's pool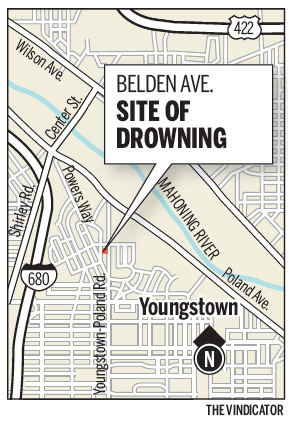 ---
YOUNGSTOWN
The Valley has its youngest victim in what has been a deadly month of water-related accidents.
A 2-year-old boy has died in Akron Children's Hospital Boardman campus after being found floating in the swimming pool at his grandmother's South Side home.
Police say Kaden Gump of Belden Avenue was taken to the hospital just after 2:30 p.m. Wednesday afternoon. Paramedics worked on the unresponsive child at the home before rushing him to the hospital.
The afternoon peace in the Belden Avenue neighborhood was shattered by the sounds of sirens and the whispers of spectators wishing Kayden well.
Detective Sgt. Doug Bobovnik said Kaden, along with several other children, had gone swimming at his grandmother's house, which is only a short distance from his own Belden Avenue home. He said Kaden's absence was noticed when the other kids came into the house to eat.
"The kids were out in the pool at the grandmother's residence and then came in to get something to eat. The grandmother took the floaties off of [Kaden] at that time and he must have snuck back out," said Bobovnik.
The incident does not seem to involve any foul play, Bobovnik said. It is still early in the investigation, but the detective describes the situation as just "a horrible accident."
Several young people have fallen victim to drownings in the region this year.
The most recent drowning before this is that of 12-year-old Mark Goodrich of Sharon. Goodrich is believed to have gone swimming in the Shenango River with several other boys July 14, then went missing. He was found the next day by a passer-by alongside the river.
Police have ruled Good-rich's death an accidental drowning.
There were also three drownings in the area in one weekend earlier this month. Those three drownings took place in various locations the weekend of July 7.
Eli Miller, 21, of Middlefield drowned in Mosquito Lake. Bruce Banks of Youngstown drowned as he swam after hours at the Logan Swim and Tennis Club in Liberty and Cory Lowder, 26, of Canton drowned in Berlin Lake.