HAPPY 100th BIRTHDAY | Anna Blanche Steiner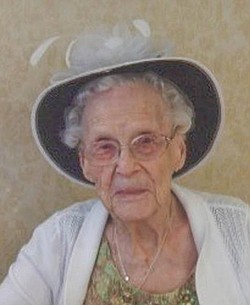 Photo
Date of birth: July 15, 1912.
Residence: Victoria House Assisted Living, Austintown.
Parents: George and Irene Lynch.
Spouse: Andrew Steiner.
Siblings: Eight sisters and one brother, all deceased except one sister, Betty Shakley.
Children: James Steiner of Lebanon, Ohio; Maryann (deceased); and Reba Burkett.
Grandchildren: Seven.
Great-grandchildren: 12, with another to arrive in August.
Additional information: Anna is a member of the United Methodist Church in Johnston, Ohio, and was a homemaker who also worked in her family's grocery store. She attributes her longevity to great genes, strong values and a great family.