Woman used as bait in shooting death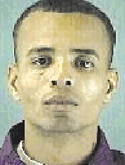 Photo
By Ed Runyan
WARREN
A woman said she was used as bait by four masked black men who made her stand on the front porch of the house at 341 Charles Ave. SE while they knocked on the door and then shot Delshawn Scott to death as he answered the door early Monday.
The woman told dispatchers in a 911 call that she got out of her car about 1 a.m. and went into a relative's house, where she saw four black males. The house had been "turned over," she said. Her relative wasn't home.
Her relative's home is just behind the home where Scott was staying at 341 Charles.
The men were all armed with "big guns," one of them with a "huge gun," and they pointed them at the woman and told her to knock on the door of the house where Scott was staying, she said.
The men were wearing hooded sweat shirts and had masks on their faces and threatened to kill her if she didn't do what they said, the woman said.
They walked her to the front porch at 341 Charles, where two of the men stood on the porch and two others stood at the side of the house.
The men knocked, she said. She didn't describe what happened next other than to say the men shot Scott. She said she ran away, fearful for her life. The men took the keys to her car, so she was on foot and out of breath when she made the 911 call.
The front door of 341 Charles has 11 gunshot holes in it. Each of the shots was numbered by police, who said the shots came from an assault rifle.
Scott was found unresponsive on the first floor of the house and was dead at the scene, Warren police said.
Scott, 36, was born in Detroit and gave a Taylor, Mich., address to police when he was arrested in June 2009, according to records at the Trumbull County Sheriff's Office. A search by The Vindicator turned up no other criminal record for him in Trumbull County.