Mayor: City seeks Covelli sale, lease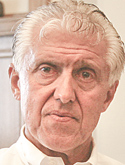 Photo
YOUNGSTOWN
The city expects to hire a consulting firm next week to do an operational assessment of the Covelli Centre, preparing the facility for a potential sale or lease, Mayor Charles Sammarone said.
"We'll see the market" for selling the city-owned arena, he said.
"I don't know anything about running these things. I feel comfortable we could lease it."
The center has never made enough money to cover the debt owed by the city since it was built in 2005.
The center has produced operating surpluses the past few years, including $126,314 last year, and the city makes money from a 5.5 percent admission tax on tickets sold at the facility, including $215,578 last year.
But the city is paying about $920,000 this year for the center: $335,000 toward the principal of an $11.9 million loan the city borrowed to pay its portion of the $45 million project, and about $585,000 in interest.
Covelli, like most government-owned sports and entertainment centers, doesn't turn a profit, Sammarone said. The mayor added that the city has the money to subsidize the center's shortfalls for the next two years, but not likely past that.
"We don't have the finances to pay for this in the future," Sammarone said. "We've got a situation, let's try to solve it now."
The city expects to finalize a contract at the July 19 board of control meeting with PA Sports and Entertainment — with offices in Downingtown, Pa., and Cranston, R.I. — to conduct an assessment of the center's operations and to write a request for proposals from those interested in buying or leasing the facility, Sammarone said.
The company specializes in operational consulting and assessments, pre-opening design and construction review, and financial services, according to its website.
The study would recommend ways to maximize profit and reduce costs of the center including advertising sales, naming rights and food services, said Anthony Donofrio, the city's deputy law director who is the city's point-man on this project.
"They'll look at A to Z to running the center," Sammarone said of PA Sports and Entertainment. "We're moving forward."
Sammarone first said on April 26 that the city should consider finding a buyer for the center, but that he isn't sure the city can find a buyer.
On Monday, the mayor said, "I have a gut feeling there are people interested. If not, I'm 99 percent sure people are interested in leasing it."
The lease, he said, would require a company to take over the debt payments.
The center could be a good investment for a company that could make money on parking, food and drinks and events, Sammarone said.
Once a contract with PA Sports is signed, the company would take about four to six months to do the operational assessment and prepare the request for proposals, Donofrio said.
"We're not going to put it up for sale until we have the assessment done," Sammarone said. "We'll determine what we'll do after the assessment."