Man accused in beating of his mother-in-law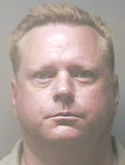 Photo
Staff report
Boardman
An Oak Avenue man was released from the Mahoning County jail after posting bond while the 87-year-old woman he's accused of assaulting remains hospitalized.
Kenneth Krecken, 49, was charged with felonious assault and domestic violence, accused of beating his mother-in-law Saturday afternoon.
Krecken was released after posting $13,250 cash or surety bond through a bail bonding agency.
Krecken's wife told police that she arrived home and noticed that her husband was "highly intoxicated and angry," according to a police report.
She went to her mother's bedroom and saw that the woman was injured. The report said the woman, who was in a hospital bed, had a swollen forehead, dried blood in the corner of her mouth and her finger was bruised.
The woman told her daughter that Krecken had punched her in the face at least six times. Krecken's wife also told police that when she tried to call 911, Krecken grabbed the cellphone from her and broke it, telling her that she wasn't calling anyone.
Krecken then left the house and she called police from the house telephone.
Police arrested Krecken later at the hospital.
Richard Olivito of Steubenville, whose son lives at the Oak Avenue home with Krecken and the boy's mother, said he's been concerned about his son's safety for a long time. He questioned what he considers a low bond for Krecken.
Krecken was charged with domestic violence in 2005, but court records show that the charge was dismissed after the parties underwent counseling.
Krecken is scheduled to appear this morning in Mahoning County Area Court in the township.