Anderson: Enrollment will decline in the fall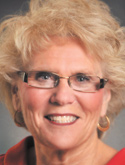 Photo
Youngstown State University
YOUNGSTOWN
Cynthia Anderson, president of Youngstown State University, said she expects fall enrollment to decline compared to last year.
"Our enrollment is going to be lower," she said Monday during an interview with The Vindicator editorial board.
Anderson, hired as president two years ago Sunday, said she wouldn't speculate on how much of a decline there would be.
During the fall 2011 semester, YSU had 14,541 students enrolled, a decline from 15,194 in fall 2010. There were 14,682 students during the fall 2009 semester.
There are a variety of factors impacting enrollment, she said, including a decline in population in Mahoning, Trumbull and Columbiana counties in Ohio, and Mercer and Lawrence counties in Pennsylvania. About 80 percent of YSU's student body comes from those five counties.
Also, a new change to the admission policy for students with lower academic records will "impact our enrollment, but hopefully that will help with our" long-term success, Anderson said.
The change at the open-enrollment university, which will start in the fall, is expected to double the number of students conditionally admitted to YSU.
Students will be admitted under conditional status if their high school grade-point average is below 2.0 or their composite ACT is below 17 or their reading and math SAT composite is below 820. The expiring policy for conditional status was for students with both a GPA below 2.0 and an ACT score below 17.
Anderson also discussed YSU's plans to increase distance learning.
She said she is somewhat hesitant to incorporate too many online classes.
"I don't want to turn Youngstown State University into a distance-learning institution," Anderson said.
She added she's "very concerned about what we're teaching online," because students and teachers don't get to communicate face-to-face.
Anderson's three-year contract expires in about a year.
"I'd like to stay at Youngstown State University," she said. "I don't know how long."
But Anderson added that she has no plans to retire anytime soon.
"It's not necessarily been easy for the last two years, but I've enjoyed it," she said. "It's fun and it's very fulfilling. We have a long way to go."
Among the challenges during the past year, Anderson said, include a budget year that included a 15-percent cut in state funding, an amount of about $7 million.
To help offset that loss, operating expenses were reduced by $3 million, more than 100 vacant positions haven't been filled, and tuition is being raised in the fall by 3.5 percent, the same increase at all other public universities in the state. YSU's undergraduate tuition remains the lowest among Ohio's public universities at $7,712 a year.