Use safeguards to avert quakes, experts testify at YSU drilling hearing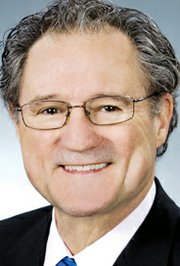 ---


Photo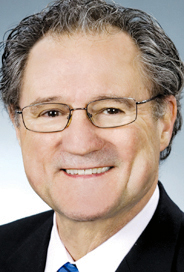 Photo
Rep. Robert F. Hagan, D-Youngstown. (AP Photo/Larry Phillips)
RELATED:• Poland Officials mull leasing land
• Federal agency: Medina families at risk from polluted water tied to fracking
• Beaver residents appeal for more well regulation
By Karl Henkel
YOUNGSTOWN
Expert testimony at a joint subcommittee meeting of the state House and Senate on Tuesday indicated certain precautions could prevent injection-well- induced earthquakes.
Some testimony — including that of Jeffrey Dick, geology department chairman at Youngstown State University, the site of the hearing — backed up previous concerns by environmental regulators and industry experts that D&L Energy Inc. drilled a brine-injection well too deep.
Other recommendations included the use of expensive and high-tech seismic tests.
The hearing stemmed from an injection well in Youngstown suspected of causing 11 earthquakes with epicenters in the Mahoning Valley last year. Injection wells are the prime disposal method for brine, a salty by-product of natural-gas and oil drilling.
Dick recommended that injection wells not be drilled to the depth of the nearly impermeable Precambrian formation, or bedrock. He testified that in private talks with ODNR, he detailed the potential problems with drilling to great depths.
Faults and fractures can occur along the bedrock, Dick said. He said that if brine is injected into the fractures, it can lead to faults.
If brine, acting as a lubricant, follows a fault, seismic activity can occur, he added.
Dick said during the initial drilling of injection wells "there's no question when you hit" the Precambrian formation — solid rock.
Part of the issue, however, is determining the location of underground faults.
Gov. John Kasich and the Ohio Department of Natural Resources last week decided to limit injection wells to a maximum depth of 8,000 feet to avoid faults. That figure later was expanded to the depths of the Precambrian or basement rocks.
The bedrock in Mahoning County is a few thousand feet shallower than the bedrock in Southeast Ohio.
"If all of the rock layers and basement rocks were perfectly horizontal, you could set a depth limit," Dick said. "You can't set a depth limit."
An ODNR spokesman said at the conclusion of a report due out early February, the environmental regulator will determine the fates of 12 permitted wells with the Precambrian as an injection formation.
Robert Chase, petroleum engineering professor at Marietta College, said formations can be detected using high-tech seismic tests, but that those tests often are conducted by the drilling industry and therefore proprietary.
"I think [that information] needs to be shared and utilized as much as possible," Chase said.
Chase said data on underground formations "is readily available," including known faults in Northeast and Southeast Ohio. Seismic testing, however, is not required prior to the drilling of an injection well. Chase said if injection-well owners inject fluid near a fault line, they are doing so at their own risk.
"They have to be prepared to suffer what they suffered here," he said, referencing the late December decisions by Kasich and ODNR to shutter first the Youngstown D&L well and then five other nearly complete wells in a 7-mile radius. "They could be shut down if something like this happens."
The hearing, attended by members of the House Agriculture and Natural Resources subcommittee, didn't impress all legislators, including state Rep. Robert F. Hagan of Youngstown, D-60th. Even before the Dec. 31 magnitude-4.0 earthquake, he repeatedly had called for hearings on fracking and injection wells.
"The events that unfolded at [Youngstown State University] this morning lacked any substantive analysis or investigation into injection wells and recent earthquakes in Youngstown," Hagan said in a statement.
"Instead of thoughtful answers to probing questions, industry representatives were all too eager in seeking greater latitude for their industry to do what they think is right."