HAPPY 100TH BIRTHDAY Rose Windt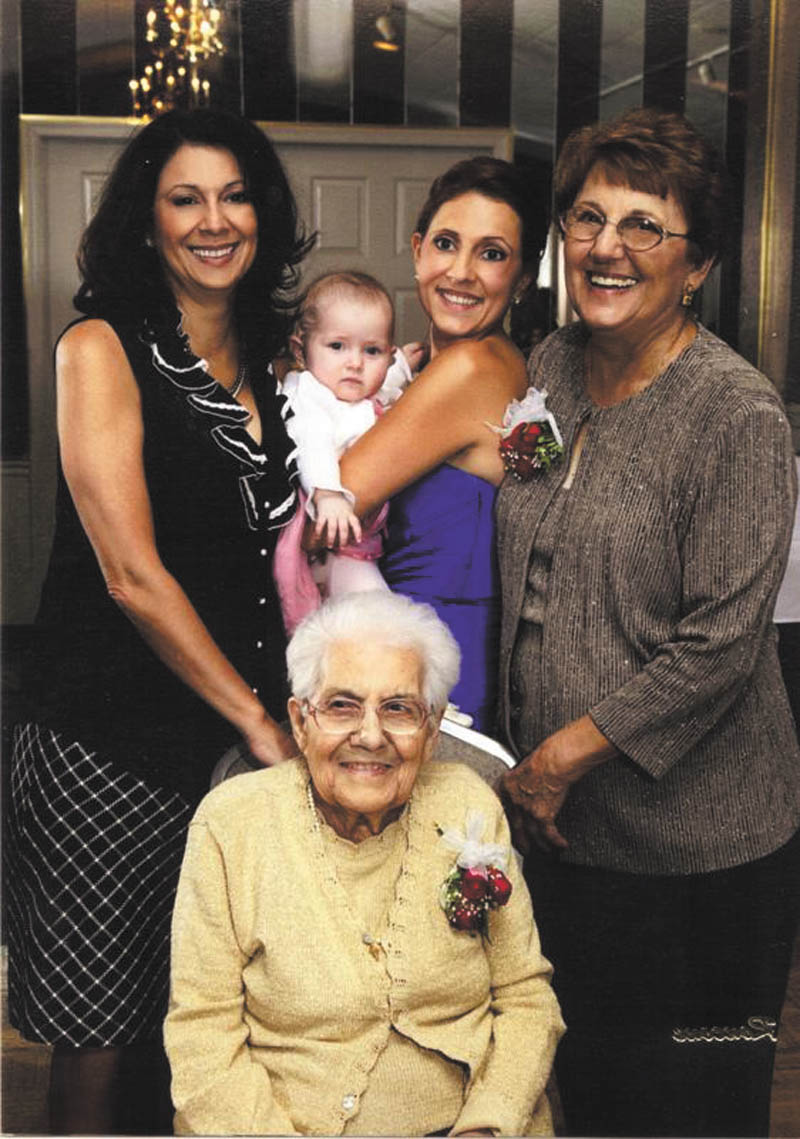 ---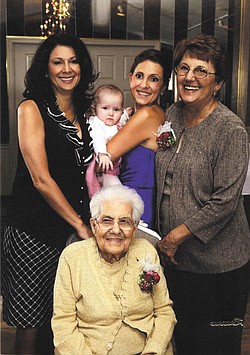 Photo
Rose Windt, seated, is with members of her family who gathered to celebrate her 100th birthday Jan. 4. From left to right are Gina McQuillan, a granddaughter; Melia Caban, a great-great-granddaughter; Jacquelyn Caban, a great-granddaughter; and Geraldine Zinghini, her daughter.
Date of Birth: Jan. 4, 1912.
Place of Birth: Matera, Italy; raised in the Brier Hill area of Youngstown.
Residence: Gracewood Senior Living, Niles.
Parents: Antonio and Rosaria Virgalitte.
Siblings: Madaline Hildebrand, Mary Troy, Antonette Darvanion, Michael Virgalitte and Santos Virgalitte. All are deceased.
Spouse: Married Nicholas Simione in 1926 (deceased); and William Windt in 1947 (deceased).
Children: Geraldine (Anthony) Zinghini; and Donald (Lee) Simione, who is deceased.
Grandchildren: 10.
Great-grandchildren: 16.
Great-great-grandchildren: 3.
Hobbies: Crochet work, ceramics, bowling, gardening, reading and soap operas.
Employment: McKenzie Muffler during World War II; a local laundry.
Church: St. Lucy Church in Campbell.
Key to Longevity: As the matriarch of five generations, Rose attributes her longevity to taking one day at a time and finding the positive in everyone. A daily small shot of spirits doesn't hurt either!
Birthday Activities: A luncheon with friends and residents at Grace Woods Senior Living in Niles; a dinner celebration with family and friends at Nonni's Restaurant in Liberty.