Quaker Steak & Lube continued to expand in 2011 by opening eight new restaurants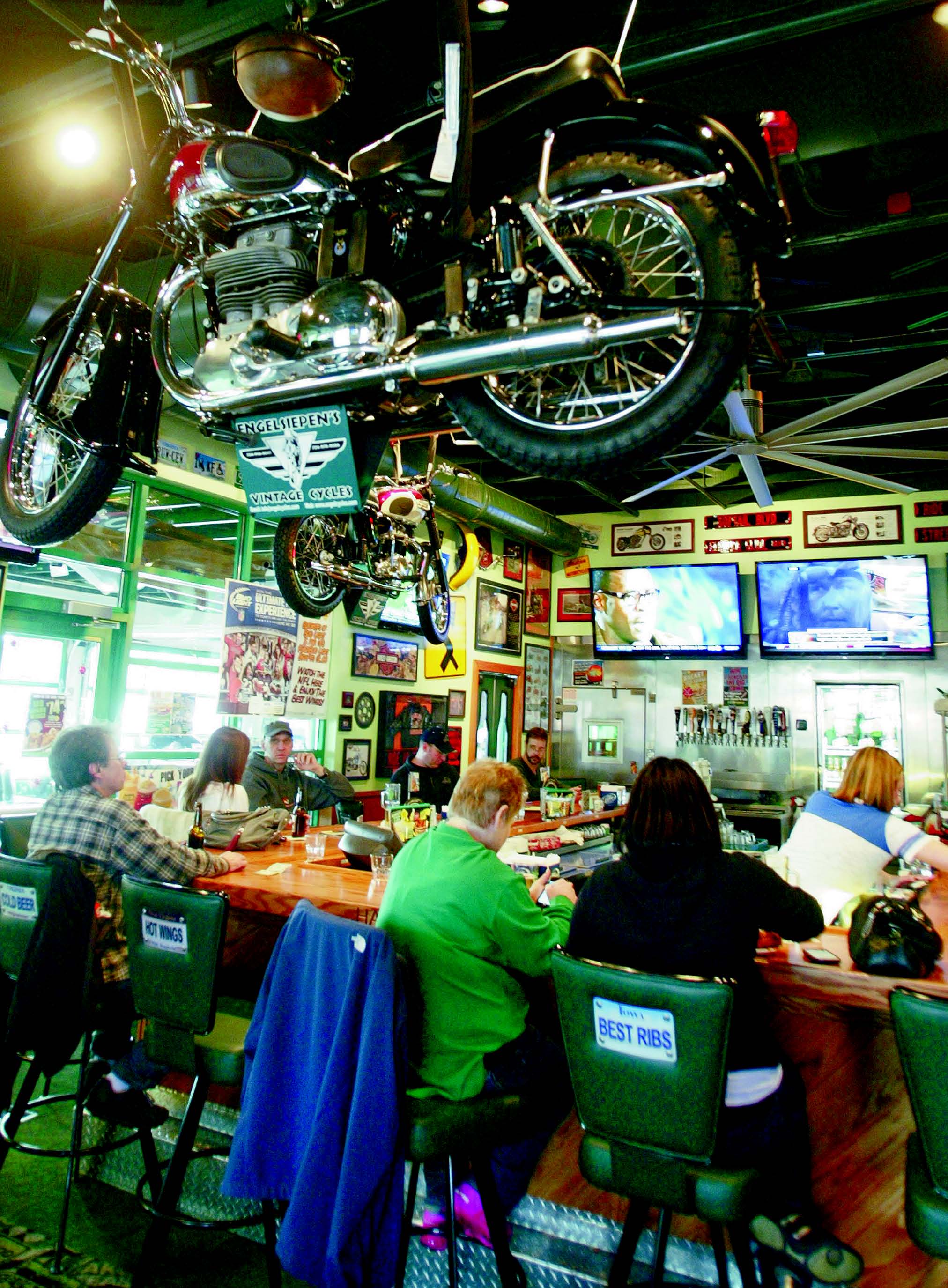 Photo
Patrons enjoy drinks and wings at the bar inside the new Quaker Steak and Lube in Boardman. The establishment, which moved from Market Street to its new site last August, was one of eight locations to open in 2011. The Sharon, Pa.-based business looks to open another 12 restaurants this year.
Quaker Steak & Lube continued to expand in 2011 by opening eight new restaurants
By Karl Henkel
SHARON, PA.
When Quaker Steak & Lube in Boardman moved into its new, 6,450-square-foot facility in August, it didn't just represent the demand for hot wings and beer here in the Mahoning Valley.
The move was indicative of the company's rapid expansion across the nation.
And as 2011 came to a close, there was no better year for Sharon, Pa.-based QS&L.
The franchise has experienced what it calls "unprecedented growth," which includes the opening of eight new restaurants in 2011, including the Boardman location.
"2011 has been a tremendous year for our brand, and with these franchise development agreements and corporate restaurants, we are in a unique position to double our footprint in an extremely short time period," said John Longstreet, president and CEO.
Gross sales grew by more than $30 million between 2007 and 2010 and now exceed more than $100 million annually.
And the growth won't stop with the turn of the calendar.
Twelve new QS&L locations will open this year, just some of the 35 franchise agreements that will expand its reach to North Carolina, New Jersey, New York, Texas and the Dakotas during the next handful of years.
But even that's not enough to stop QS&L's augmentation.
It's also actively seeking developers for additional franchises.
"All in all, between new and maintained job creation, we're going to be looking at 6,000 new jobs next year," he said.
Hastings said each new location creates more than 150 restaurant jobs and a sustained rate of about 125 once the operation is up and running.
That's not even counting the construction workers from the building of QS&L's facilities.
Hastings said a majority of the Quaker Steak restaurants have been built "from the ground up," resulting in jobs for 30 to 40 craftsmen at each location.
"We have a pretty significant direct economic impact," he said.
Jason Loree, Boardman township administrator, is one who was happy to see QS&L expand, especially since the company was able to remain in the township.
"We're glad to see them grow and develop," Loree said. "We're happy to see the additional jobs. That's what the economy needs."
Quaker Steak and Lube has generally been a Midwest restaurant, with nearby locations in Austintown and Sharon, Pa., but its expansion blueprints cover new, uncharted areas of the nation.
"We believe this [restaurant] is a concept that is portable and can travel all across the United States," he said.
So far, QS&L has proved this theory.
Earlier this year it opened a location in Denver — the farthest west the 37-year-old company has ventured.
There were little-to-no growing pains, thanks in part to Lubeys, a group of online followers from Quaker Steak's various social- media platforms.
The Lubeys got the word out, and the Denver location was standing-room only for weeks.
"We have quite a social network," Hasting said of the Lubeys.
"We are so unique and so differentiated from other casual-dining concepts that people, once they encounter us, do remember us," said Hastings, who noted that the company spends most of its advertising budget locally.