Group offers bold plan for improving city schools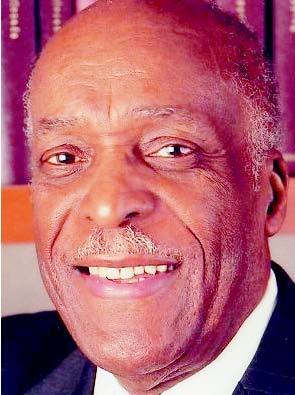 Photo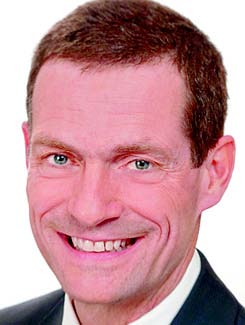 Photo
By Denise Dick
youngstowN
A draft improvement plan for the city schools is a start, but representatives of a Cincinnati-based education-reform organization advocate an even bolder approach.
KnowledgeWorks representatives met with Vindicator news and editorial staff Wednesday to talk about their recommendations. They'll make a presentation at today's city schools Academic Distress Commission meeting.
"We know from significant on-the-ground experience in Youngstown and other districts just like it, that it's not enough to improve the existing system," the organization's presentation materials read. "The existing low-performing system has a life, an inertia, all its own. Turning the system around takes a remedy with an equally strong pull."
Retired federal Judge Nathaniel R. Jones, a city native, is a KnowledgeWorks board member.
Chad Wick, the organization's founder and director, said KnowledgeWorks has a lot of experience working in cities such as Detroit, Cleveland and Baltimore.
To make the city schools a successful system takes involvement of parents and the community, and a belief that all students can succeed, among other factors.
"There is no silver bullet," said Brian Ross, president and CEO.
KnowledgeWorks worked with the city schools and Youngstown State University to start Youngstown Early College. That school is the only one in the district to be designated excellent on the last few state report cards.
The organization also funded an initiative to transform the district's high schools into small schools within school and alter instruction. That plan didn't work as well. Harold Brown, president of EdWorks, a KnowledgeWorks subsidiary, said that plan wasn't implemented as designed.
"The other work was very frustrating," he said. "There was a lot of turnover, a lot of restructuring of our plan."
One of the reasons Youngstown's schools struggle is a lack of resources within the community from which to draw, said Andrew Benson, the organization's vice president.
But the district has an opportunity for full-scale change, the representatives said.
If that happens, there are corporations and organizations across the country that likely will be willing to provide funding. Ross said that KnowledgeWorks would commit to securing some of that funding if the district commits to a bold plan for change.
That may include Knowledge is Power Program, or KIPP, schools, college-preparatory schools geared at underserved students, or Rocketship schools, aimed at low-income elementary students.
The group believes a whole new system is needed in the district "that puts the right people and supports in place to achieve your vision. Consider hitting the restart button," the presentation material says.
The 2012-13 school year should be used to complete the engagement process, identify when the new system is ready and shut down the existing organization.
"Reopen Youngstown City Schools in fall 2013 as an entirely new system — a system with the power and focus to ensure that in the next five-year window, every Youngstown student will be successful in school and graduate with the ability to pursue, without remediation, his/her chosen path in college or career," it says.
More like this from vindy.com