Fracking chemicals source of fear, but also in everyday life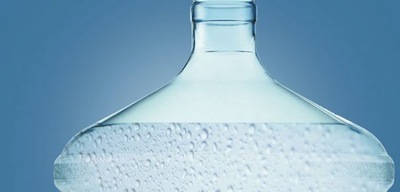 ---
RELATED: Fracking panel: Individuals, communities lack control over wells
Chemicals found in fracking mixes can include: They include Phenol/Formaldehyde Resin, examethylenetetramine (Hexamine), Hydrogen Chloride, Methanol (Methyl Alcohol), Aliphatic acid, Aliphatic alcohols, ethoxylated #1, Propargyl Alcohol (2-Propynol), Sodium Erythorbate1, Carbohydrate polymer, Tetramethyl Ammonium Chloride, Amine derivative, Aliphatic polyol, Potassium Hydroxide2, Petroleum Distillate Hydrotreated Light3, Aliphatic alcohol polyglycol ether, Glutaraldehyde4, Ammonium Persulfate5, Ethylene Glycol6, Trisodium Ortho Phosphate7, Ammonium Persulfate.
By Karl Henkel
khenkel@vindy.com
YOUNGSTOWN
Those who oppose the fracking process often attack the chemicals used in the process as dangerous or even potentially lethal.
But what exactly comprises the concoction of water, sand and chemicals that drillers blast into underground formations like the Utica Shale to unlock natural gas and oil?
The mix-and-match formulas differ from well to well, each well having its own unique recipe.
A Vindicator analysis of a nearby Eastern Ohio Utica Shale well fracked last November reveals a breakdown of components and their volumes.
Here — in layman's terms — is exactly what went down the Coniglio well in Carroll County, owned by Chesapeake Exploration LLC, a subsidiary of Oklahoma City-based Chesapeake Energy Corp.
The verdict: a gamut of chemicals, some not meant for human contact or consumption, but not much out of the ordinary of ingredients found in everyday life.
Chesapeake used nearly 5 million gallons of water — slightly more than a golf course would use in a midsummer week — approximately 850,000 gallons of sand and more than 18,000 gallons of additives, according to a disclosure form on www.fracfocus.org, a website managed by the Ground Water Protection Council and Interstate Oil and Gas Compact Commission.
The additives themselves are enough to fill a large, round backyard pool.
In comparison, two other nearby Chesapeake wells used about 13,500 and 30,250 gallons of additives, respectively.
Many of the chemical additives in the brew can be found in household cleaning, car and maintenance products, but in exponentially higher quantities than for everyday use.
Their concentration levels varied.
Among the chemicals blasted down the bore hole were ammonium persulfate, an oxidizing agent often found in hair conditioners and ethylene glycol, found in everything from diaper-rash ointment to antifreeze to glass cleaner.
Most of the chemicals were of such quantities their contents could fit in a keg with room to spare. Others could fill a typical bathtub.
The 38 gallons of ethylene glycol is enough to help make more than 1,600 3-ounce bottles of Burts Bees Baby Bee Diaper Ointment.
Others, such as a carbohydrate polymer, at more than 5,300 gallons, and hydrochloric acid — found in most bathroom cleaners — at nearly 5,000 gallons, were the most-used additives in the Carroll County well.
The polymer, or gel, is used to thicken the water, as in thickening a milkshake, so that it will carry the sand. The sand is a proppant to keep formations open.
The HCL — enough to fill 500 average bathtubs — is used on the front end of the fracturing treatment to create an open path from the well bore to underground formation.
Hydrochloric acid, also known as hydrogen chloride or muriatic acid, is corrosive to skin and the "irritation … to mucous is so severe that workers evacuate from the work place shortly after detecting its odor," according to the National Library of Medicine.
Chesapeake also used 22 gallons of methanol — an extremely toxic, odorous liquid — which, if consumed in even the tiniest portions, can be deadly to humans.
Jerry James, president of Artex Oil Co. in Marietta, who noted frack brew should is not intended for consumption, said drillers base additive mixes on the concentrations.
The more water needed to frack a well, the more additives.
"Different people have different theories on volumes," James said.
The Coniglio well had 0.003 percent of the mix comprised of additives other than sand or water.
Vanessa Pesec, president of the Network for Oil and Gas Accountability and Protection, remains skeptical.
"If they had such low numbers, they would have told us," she said, adding that she believes the additive concentrations are higher because of the recycled water used in some frack jobs.
Material Safety Data Sheets, posted on the Ohio Department of Natural Resources' website, contained the additive information.
MSDS are required by the Occupational Safety & Health Administration's Hazard Communication Standard for hazardous chemicals.
All wells aren't created equal. Some, like a Chesapeake well in
Portage County, used carbon dioxide foam to fracture a well, a technique the company said has been used thousands of times throughout the country.
Chesapeake used about 400,000 gallons of water — or 10 times less water than in Carroll County — to frack that well.
The Carroll County well was unique in its own regard, in that the Frac Focus website listed all ingredients used in the frack mix.
At some wells, ingredients are left unidentified because, "federal law protects 'proprietary,' 'trade secret,' and 'confidential business information.'
Ohio Department of Natural Resources, which oversees oil and gas wells, knows the proprietary chemicals in case of emergency, said Heidi Hetzel-Evans, ODNR spokeswoman.