Boniface family builds swimming tradition for Mooney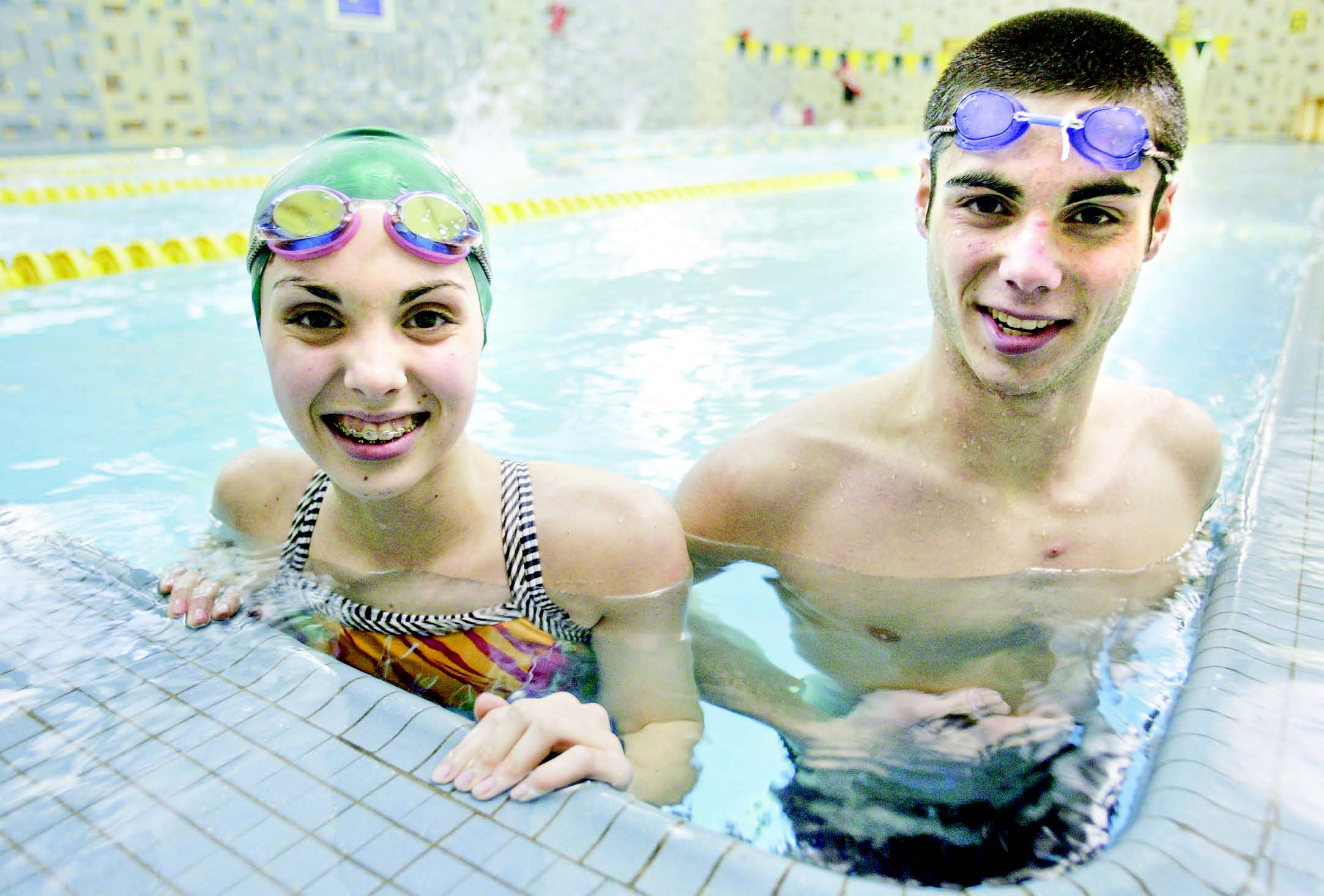 Photo
Cardinal Mooney swimmers Annie and Joe Boniface practice in the pool at the YMCA in Youngstown. The Cardinals did not have a swim team until eight years ago when the siblings' older brother Tom proposed the idea.
Boniface family has built a swimming tradition for Cardinal Mooney High athletes
YOUNGSTOWN
Tom Boniface is captain of the Bates University (in Lewistown, ME) swim team and recently was named the New England Small College Athletic Conference Athlete of the Week.
His most landmark accomplishment, though, came eight years ago.
Boniface, from Poland, was a freshman at Cardinal Mooney High. A lifelong swimmer, he wanted to continue his passion at the high school level but Mooney did not have a team. So, taking it upon himself, he initiated the idea and his father, Thomas, was appointed head coach.
Now, Tom's younger siblings — and 13 other Cardinals — are reaping the benefits of his encouraging idea.
"The team has been my family since I was little," said Annie Boniface, a freshman. "Being a part of it this year has been a little weird. It's not anything different, it's just a new perspective. We have a great team this year."
She's been swimming since she was 6 and has been coming to Mooney meets ever since Tom was the lone member of the team.
Nick Boniface, a Youngstown State student at NEOMED is two years younger than Tom and also joined the team. The brothers made trips to the district and state meet the norm.
Then, in 2008, Joe Boniface came aboard. He is now a senior.
"They were a big inspiration for me," Joe said of Tom and Nick. "Tom was always taller and would always win. He was one of the "big kids" like we would call them when we were little.
"Nick's senior year, he broke a bunch of records. This year was my year to go out and be the best I could be."
At the this year's sectional swim meet, Joe won the 100 backstroke and came in first in the 50 freestyle with a time of 21.57, that broke a meet record set by — Nick.
"Nick was there watching and cheering," Joe said. "He talked to me after and said, 'I'm pretty upset that you broke my record. But if it had to be somebody, I'm glad it was you.' "
Tom and Nick weren't just older brothers to Joe and Annie. They've been coaches, too.
"At home we'd just be like, 'oh whatever,' just arguing," Joe said. "Here at that pool, I had to listen to them. They were my coaches and they knew how to kick my butt."
With a laugh, Annie said, "Being older, I think they were used to bossing us around."
But it's gotten them better — and they realize it. Joe is the No. 1 seed in the 50 freestyle and the No. 4 seed in the 100 backstroke at Saturday's district meet at Cleveland State University.
Annie qualified in the 100 freestyle and 100 backstroke. Maddie Leek and Taylor Tofil, also of Mooney, are participating in the 100 breaststroke and 100 fly and 100 backstroke, respectively.
The Cardinal girls 200 medley and 400 freestyle relay teams of Carle Tofil, Lexie Kleeh, Nicole Clark, Bailey Reardon, Beth Zeno, Annie, Leek and Tofil have the opportunity also.
Joe calls the success "insane."
"It's the little extra bit you do," he said. "You come to practice for an extra hour, or you do an extra 100. You do the full warm up and cool down. Giving a little bit extra effort in practice and with more of a commitment, it all adds up."
Joe has made it to the state meet in two of the last three years and is looking forward to a successful meet, this week.
Annie's first year as a true blue member of the Mooney team has been nothing short of remarkable. It's all to add to the Mooney legacy and keep the Boniface name running — swimmingly.
"First of all, I never even expected to make districts," she said. "A week ago — it was just surreal. I want to end this year on a high note and then keep going with regionals and states in the next few years.
"I really aspire to be like my brothers."