Youngstown won't rule out school closings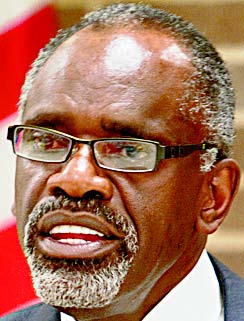 Photo
By Denise Dick
Youngstown
Everything is on the table as the city schools try to address the loss of $4 million in anticipated state funding, Superintendent Connie Hathorn said.
That includes the possibility of closing schools.
"We're looking at everything," Hathorn told members of the Academic Distress Commission on Thursday.
The district learned last week that because of a loss of more than 500 students as determined by the state's official October enrollment count, it would receive about $4 million less from the state than it expected. As a result, the school board pulled a levy from the March ballot. That levy was to renew and reduce the amount collected from a 2008 levy that expires at the end of this year.
"We need to look at enrollment, staffing and make adjustments wherever we can," Hathorn said. "We want to put everything on the table for the community."
Paul Williams, a commission member, said one way school districts deal with dwindling funds is to close schools and asked if that was a possibility here.
Hathorn said the district is looking at everything.
"That would be difficult," Williams said.
The district completed a 10-year building project last year. All of the schools are either new or renovated.
Hathorn said he believes that if students who have left the district come back, academics in the district would improve.
The commission has toured both the Chaney Campus and East High School.
"If you add the enrollment together, either one could house all of the students," said Adrienne O'Neill, commission chairwoman. "That would be a terrible shame." Such a decision would have to be made with input from the community.
But O'Neill suggested the community be asked to help bolster recruitment, particularly at Chaney and Youngstown Early College.
If more people knew about the offerings of early college, "parents would be knocking the door down to get a free associate's degree" for their children, she said.
More like this from vindy.com