Suspect in Canfield teacher's murder found dead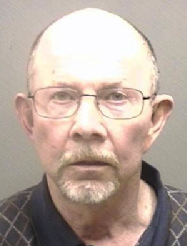 Photo
By Elise Franco
efranco@vindy.com
UNIONVILLE
After a statewide manhunt lasting more than 30 hours, police didn't have to look far to find murder suspect Robert P. McLaughlin.
The man sought in the murder of Stacey Sutera of Canfield was found dead Thursday afternoon in a cemetery near his mother's gravesite, just a few miles from his Painesville home.
Police said McLaughlin, 64, wanted in the Wednesday murder of the 40-year-old teacher, drove to his mother's gravesite and killed himself. He was found dead about 1:30 p.m. Thursday by Madison Township police in the Alexander Harper Memorial Cemetery in Unionville Township, Ashtabula County.
Next to the body was the rented gray Chrysler Town & Country van with Ohio license plate EZE 9055.
McLaughlin, who lived on Marsh Lane in Painesville, shot himself in the head with a semiautomatic pistol, said Canfield Police Chief Chuck Colucci.
The body was found next to his mother's tombstone, Ashtabula County Coroner's Investigator Richard Mongell told The Star Beacon newspaper.
"There was some knowledge, through McLaughlin's family, that he would go to his mother's gravesite," Mongell said. "In fact, members of his family searched the Unionville cemetery last night hoping to find him."
Law enforcement across the state had sought McLaughlin in the shooting that killed Sutera outside her Carriage Hill Apartments condo just after 7 a.m. Wednesday.
Colucci said police believe McLaughlin shot Sutera as she was getting into her car. She was shot multiple times, apparently tried to drive away, and was shot again.
Colucci said law-enforcement officials found a suicide note Wednesday evening in a storage locker in Painesville. The chief said at that point they still believed McLaughlin would remain on the run and not kill himself.
"We did find a suicide letter, but we had good reason to believe he wasn't dead at the time," he said.
Colucci said police began closing in on McLaughlin late Thursday morning thanks to tips from several sources who reported his whereabouts.
"Our guys were pushing him," Colucci said. "We were on his tracks the entire time, and he knew it."
Colucci said McLaughlin never turned on his cellphone, making it impossible to track, and the rented van had no GPS device in it.
He said the "overwhelming" cooperation among at least six law-enforcement agencies enabled police to close in on McLaughlin just before he died.
Mongell said McLaughlin's body will not be autopsied.
"The victim is dead, and [McLaughlin] is dead, and we clearly know the cause of death. He left a suicide note, and there were no signs of alcohol or drugs at the scene. There are no signs of foul play in McLaughlin's death," he said.
McLaughlin was prosecuted in both Mahoning County Area Court in Canfield in 2010 and in Mahoning County Common Pleas Court in 2011.
He was convicted of stalking and harassing Sutera over the course of about nine months in 2010.
McLaughlin was sentenced Dec. 17, 2010, to six months in Mahoning County jail after pleading guilty in Canfield court to misdemeanor charges of menacing by stalking.
He also was indicted on felony charges by a county grand jury in January 2011.
In county court, McLaughlin pleaded guilty to three counts of pandering obscenity and three counts of possessing criminal tools. He was sentenced Nov. 29, 2011, to five years' probation and 500 hours of community service and fined $2,500. Judge Maureen A. Sweeney also ordered McLaughlin to take anger-management classes, not possess firearms and have no contact with Sutera.
Atty. Gerald Ingram, who represented Sutera in a civil case filed against McLaughlin on Feb. 8, 2011, said he was shocked when he found out his client was murdered.
"In 34 years being a lawyer, that telephone call at 7:30 yesterday [Wednesday] morning was the single worst call of my career," he said.
Ingram offered his sympathy to the family and to all others who knew Sutera. Colucci also expressed his condolences to Sutera's family on behalf of the police department.
Roan Craig, superintendent at the Mahoning County Career and Technical Center where Sutera worked, said the mood is very quiet at the school, but some are planning to create a scrapbook of memories about Sutera.
Contributor: Margie Netzel of The Star Beacon, Ashtabula.