Warren native Jason Kokrak has stars in eyes, goals in sights at Pebble Beach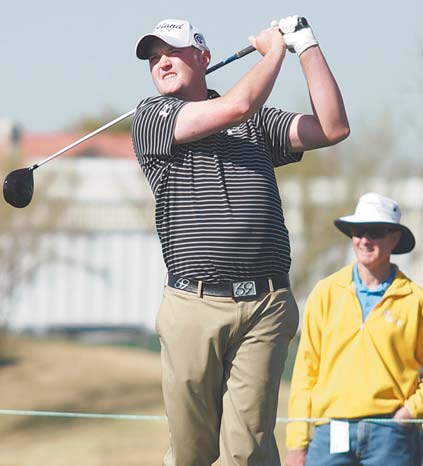 ---
Warren native Jason Kokrak has stars in his eyes and goals in his sights at Pebble Beach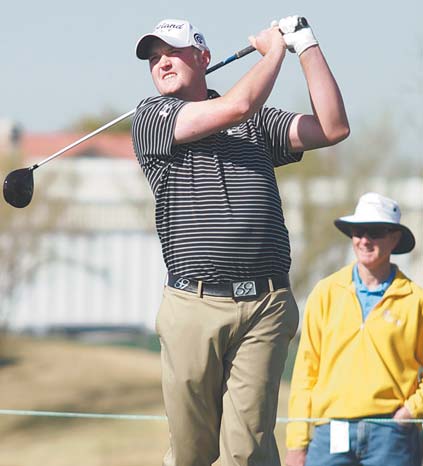 Photo
Jason Kokrak hits a shot during Round 1 of 2012 Phoenix Open last Thursday in Scottsdale, Ariz. The PGA rookie from Warren is hoping rest of this week is as rewarding as the beginning as he prepares for the AT&T National Pro-Am at Pebble Beach, which starts today.
Jason Kokrak hopes the middle-to-end of this week is as rewarding as the beginning as the PGA rookie from Warren prepares for the AT&T National Pro-Am at Pebble Beach starting today.
"I played all day Monday and went to a party on Monday night," the 26 -year-old said about the social side of the PGA Tour.
"I haven't had too much time to myself lately," he said of the start of the week that began with travel from Scottsdale, Ariz., where he completed two rounds in the Phoenix Open, an event won by Kyle Stanley.
At Pebble Beach, Kokrak has been hobnobbing with celebrities.
"It's a big tournament, but it's a fun event," he said.
"There are some celebrities out here, like last night, there was a party going on and Clint Eastwood was out there and I talked to Chris Berman a little bit. Kenny G played a little music."
This won't be Kokrak's first time at Pebble Beach.
"I played in the Calloway Pro-Am in November after the Nationwide season," he said. "It was kind of opposite of Q-school that quite a few guys get invited to, like PGA tour pros, Nationwide Tour guys, LPGA Tour pros and club pros. It's kind of an invite-only affair, which was kind of cool to get invited to."
He's somewhat comfortable with the Pebble Beach course because he played it three times in the Calloway event.
"I've been around that golf course a few times and I played Spyglass a few times as well," he said of two of the three layouts. "But I never played Monterey, which I'm going to tee up on for a practice round," he said of the Monterey Peninsula (Shore Course).
On Tuesday, Kokrak said he found out that he'd be paired with a FedEx CEO.
"It's a pro-am, so you're playing with one partner. The pro-am is a fun affair because some of the guys [celebrities, etc.] like to tee it up with the pros. It's fun for both of us.
"FedEx does a lot [in the way of sponsorships] for the PGA and Nationwide tours, so it'll be good for me to play with this guy and get to know him."
Kokrak will play with his FedEx CEO partner the first three rounds, then, after that, just with other pros.
Although Kokrak hasn't made the 36-hole cuts, except in the Sony Open when his play was extended to 54 holes, he hasn't put up poor numbers, such as the 144 (72-72) that left him short of the cut line in Scottsdale.
"I'm hitting it well and playing well, it's just a struggle, a grind out here," he said. "Once I get the putter rolling — I tweaked the putter around a little bit this week — we should be OK."
He is ranked sixth in driving distance with 309.7 yards behind Jamie Lovemark (314.5), Carl Pettersson (313.8), Bubba Watson (312.3), Robert Garrigus (311.3) and Charlie Beljan (309.8).