Hagan outraged by tax system for drilling industry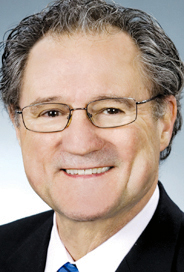 Photo
Rep. Robert F. Hagan, D-Youngstown. (AP Photo/Larry Phillips)
Staff report
COLUMBUS
State Rep. Robert F. Hagan of Youngstown, D-60th, expressed outrage Monday with a news report that Ohio's oil and gas companies are paying taxes on the extraction of the natural resources based on an honor system.
The report, published Monday in The Vindicator, cited discrepancies in gas-tax revenue and production figures by the Ohio Department of Taxation, the Ohio Department of Natural Resources and the Ohio Oil and Gas Association.
"This is a real failure of government," Hagan said.
From 2000 through 2009, OOGA, which represents the industry, reported more natural-gas production than did the ODNR — the agency responsible for regulating wells.
In 2010, it was the opposite: ODNR reported more production than did the association.
Tom Stewart, executive vice president of the oil and gas association, said he estimates production by examining "first-purchaser" figures, which represent the amount of natural gas bought at each well site.
"We try to zero in on what the best number is to report what the production is. I think we get it pretty close," Stewart said.
State officials said they don't have the authority to go to the wells and check the meters against the reports, and there is no explanation for why there are different numbers.
"We just process the tax returns and allocate the money to ODNR's oil and gas program," said Gary Gudmundson, spokesman for the taxation department.
Hagan likened the system to allowing the general public to decide how much they should pay in taxes.
"Let's put Ohio taxpayers on the same playing field as the oil and gas companies," he said. "We will take Ohioans for their word on what kind of money they make, just as we currently do with oil and gas drillers."
More like this from vindy.com