Night at the Races to aid Second Chance animals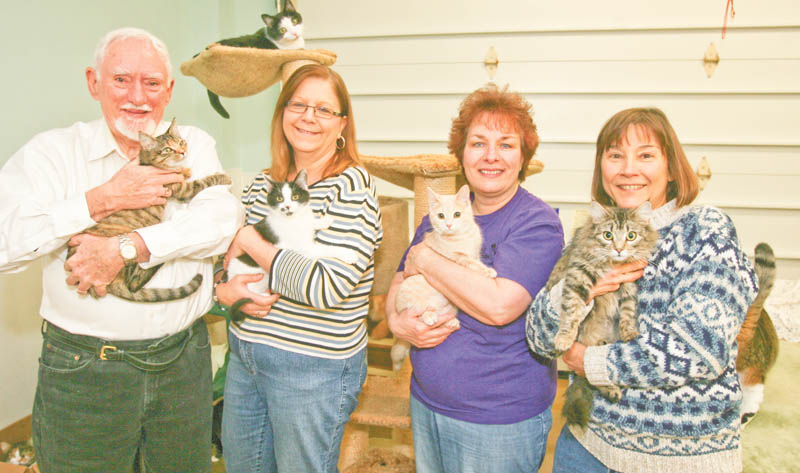 ---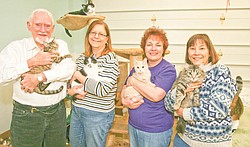 Photo
ROBERT K. YOSAY|THE VINDICATOR: Second Chance Animal Rescue will sponsor its annual Night at the Races fundraiser Saturday at St. Michael Hall in Canfield. Counting on the event to raise money for supporting the rescued animals' care are, from left to right, Roy Reese, marketing director; Debbie Morgan, chairwoman; and volunteers Helen Dolak and Deb Alexander.
CANFIELD
Second Chance Animal Rescue is sponsoring its 12th annual Night at the Races on Saturday at St. Michael Hall, 300 N. Broad St.
Doors will open at 6 p.m. and races will begin at 7. Those who attend can also participate in Maverick Poker, Texas Hold'em Cash Games, a 50-50 drawing, a lottery raffle and a huge basket auction.
Admission cost is $5 at the door, which includes a chance to win one of several door prizes. Pizza, sandwiches and snacks will be available for purchase.
Second Chance, which is based in Austintown, deals mainly with cats and kittens. It's an all-volunteer organization, and all the proceeds from this event and others go directly to help the animals.
Second Chance has about 100 cats available for adoption. An adoption fee of $95 includes spaying or neutering, first shots and other basic care. For adoption information call the shelter at 330-505-3575 or visit www.secondchanceanimalrescue.org, where pictures and descriptions of all cats awaiting adoption can be seen.
The shelter needs volunteers and items used in the care of the animals. For more information or to arrange to deliver donations, call the shelter. To donate money, send a check to Second Chance Animal Rescue, P.O. Box 4867, Youngstown OH 44515.