Hagan plans bill on fracking protections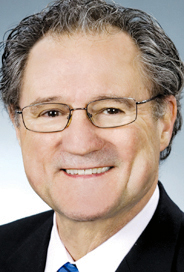 Photo
Rep. Robert F. Hagan, D-Youngstown. (AP Photo/Larry Phillips)
By Marc Kovac
and Karl Henkel
COLUMBUS
State Rep. Robert F. Hagan said Thursday night he plans to introduce legislation that contains the ideas of an Innovation Ohio study on oil and gas production.
Speaking at a fracking-related meeting at the First Unitarian Universalist Church, Hagan of Youngstown, D-60th, said those advocating a slower pace to oil and gas exploration in Ohio need to "fire away at every angle we can," a reason he feels strongly about Innovation Ohio's study.
The study says Ohio should increase tax rates on oil and gas production and use the proceeds — projected in the billions in coming years — to help schools and local governments with their budget crunches.
It also says that Gov. John Kasich and the Republican-controlled Ohio Legislature should pass a "landowner bill of rights" to protect unsuspecting Ohioans from unscrupulous energy companies and create incentives to ensure oil- and gas-production jobs go to Ohioans and not workers from other states.
Those are among the recommendations in a study released Thursday by Innovation Ohio, a liberal think tank and frequent critic of Kasich's policy decisions.
"Assuming the health, safety and environmental concerns can be resolved, and fracking goes forward, Innovation Ohio is genuinely excited about the enormous economic benefits that Ohio could realize," said Dale Butland, the group's spokesman. "At the same time, we firmly believe that those benefits must be shared fairly with all Ohioans, not simply transferred out of state. After all, Ohio's oil and gas resources are resources that belong to us, not the oil companies."
The study focuses on the potential economic impact of horizontal hydraulic fracturing, an emerging means of extracting oil and gas by pumping large volumes of water, chemicals and sand into deep underground shale formations.
Proponents believe fracking could mean a boost to the state's economy, with big increases in jobs, investment and energy resources. Opponents, however, have called for a moratorium on the practice until studies are completed on how it will affect the environment.
One such opponent is Ben Shapiro, one of seven arrested Nov. 30 after blocking a brine tanker from entering D&L Energy Inc.'s injection well on Ohio Works Drive.
"We have to go for the ban and the moratorium," he said. "We have a basic right to clean air and clean water. This is a human-rights-based issue."
Innovation Ohio's study acknowledges the potential economic impact and urges Kasich and state officials to ensure all residents in the state benefit.
Along those lines, it wants Kasich and lawmakers to:
Create a "landowner bill of rights," enforced by the state attorney general, to protect Ohioans who lease their properties to drillers, requiring the latter to disclose the chemicals used in fracking and to reimburse Ohioans for property damage.
Establish tax breaks and other incentives to entice energy companies to hire Ohioans over workers from other states.
Increase the state's severance tax rate, paid by those involved in oil and gas production, to be in line with comparable rates in Texas.
Kasich has espoused similar ideas in recent comments to reporters and other groups.
He has said repeatedly that he wants to ensure Ohioans are the main recipients of jobs to support oil and gas production.
He also has said the state is considering impact fees or other means to reimburse communities for road damage and other issues that result from the growing industry.
Republican House Speaker Bill Batchelder this week said he expected legislation on fracking-related issues to move through the Legislature before the summer recess.
But Butland said the governor has not committed to sending increased tax collections or other revenues back to local communities and school districts.