Top-10 2012 Mahoning Valley Biz Stories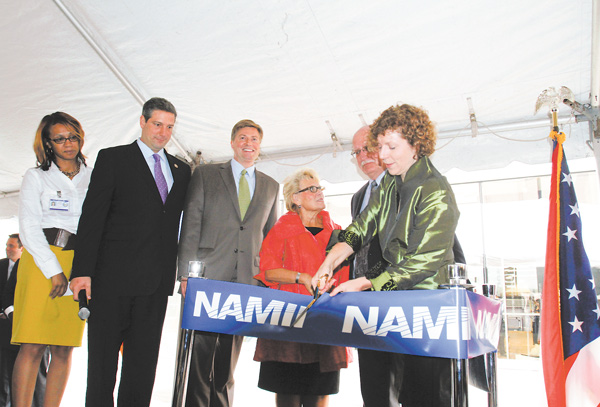 ---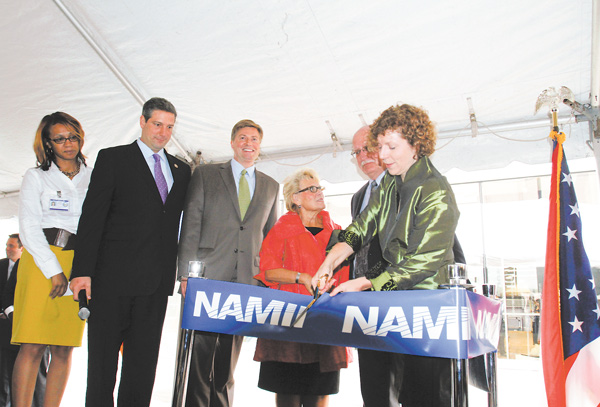 Photo
The White House announced Aug. 16 that Youngstown was chosen as the home for a National Additive Manufacturing Innovation Institute.
YOUNGSTOWN
Gains in energy development, the housing market and area manufacturing were only a fraction of this year's top local business headlines.
This year appeared to be a rallying cry for the Mahoning Valley, as it easily kept pace with broad national trends, at times exceeding benchmarks such as job growth and sales of new and existing homes.
As lawmakers approach the 11th hour in trying to avert the fiscal cliff, much remains on the line.
Yet, with this year's gains, sources here have continued to share their excitement for what's ahead in 2013.
A look back at this year's top-10 local business stories as compiled by Vindicator reporters and editors.
11Even if it isn't immediately evident, when the White House announced Aug. 16 that the federal government had selected Youngstown as the launching pad for a National Additive Manufacturing Innovation Institute (NAMII), part of a $1 billion investment in 15 nationwide manufacturing hubs, it was one of this year's most- significant investments in the Valley.
With more than 65 private and public institutions coming together to help the government fund the project, $70 million will go toward advancing additive manufacturing through research and development efforts in West Virginia, Ohio and Pennsylvania.
What's more, on Sept. 27, when the manufacturing hub officially opened at 236 W. Boardman St., the national spotlight shifted toward Youngstown, in a collective nod to its history of manufacturing innovation.
11Another national newsmaker, the announcement gave one of the Valley's economic anchors more weight.
On Aug. 22, GM said it would invest $220 million for tooling and equipment to build the next generation of this top-selling small car. The bulk of its investment, $200 million, will be spent at Lordstown, securing 4,500 jobs over the next decade and making significant upgrades at the facility.
11Facing what it called "an immediate, unexpected liquidity crisis," RG Steel LLC first announced May 24 that it would shut down its Warren plant, idling more than 1,000 employees for an indefinite period of time.
It soon filed Chapter 11 bankruptcy protection and put the plant up for bid, stranding its workers and dealing a blow to the city of Warren and the Valley in this year's single-largest mass-layoff event.
Ultimately, C.J. Betters of C.J. Betters Enterprises Inc. was awarded the property for $16 million on Aug. 31. Still, the plant's future remains unclear.
11Ending years of speculation, and after having failed to file financial documents with federal regulators since 2008, Warren-based First Place Financial Corp., the parent company of First Place Bank, filed for bankruptcy Oct. 29.
The move found FPFC selling its chief asset to Michigan-based Talmer Bancorp for $60 million in a sale approved Dec. 14. The bank's 41 retail branches will now fall under control of Talmer.
11Its push into the Utica Shale play was formidable. BP paid $331 million — leasing nearly 20 percent of the county's land — March 28.
The deal represented this year's single-largest mineral-rights agreement, second only to the $194 million deal for 31,000 acres spread across Mahoning and Trumbull counties that Halcon Resources Corp. paid in August.
"It gives us a foothold and gives us some leverage of scale," Tim Harrington, regional president of BP's North America Natural Gas business, told The Vindicator at the time.
What's more, the company wasted little time in opening its Ohio headquarters in North Jackson on Dec. 17.
11Nearly every month of 2012 was a reason for local Realtors to celebrate. Mahoning, Trumbull and Columbiana counties closed more sales in roughly every month this year compared to 2011.
Though not entirely a bright spot, by November, the 12-month median sales price jumped from $70,000 to $74,625 in Mahoning County, while in Trumbull it jumped from $65,400 to $72,500. Median-sales price in Columbiana County dropped slightly, but it easily led the Valley in sales gains.
Significant work remains in addressing an ongoing foreclosure crisis and blighted properties, but a recovery in the Valley's housing market officially got under way in 2012. All against a backdrop of 17 consecutive months of sales gains statewide and a broader recovery in the national housing market.
11Second only to Carroll County, Columbiana County was at the epicenter of this year's push to develop Utica Shale resources.
Its 61 well permits and 25 drilled wells, one of which was producing at last count, have helped the county's housing market, retail sales and its small-town economies.
In places such as Columbiana and East Palestine, landowners have reaped the early benefits of lease bonuses that they've eagerly reinvested in the community at large, leading in some instances to new businesses opening and the sale of big ticket items such as cars and trucks.
11With hundreds and thousands of acres leased up and down eastern Ohio, and more than 200 wells drilled, oil and gas companies have decided its time to make the real investment in Ohio.
The midstream begins with pipelines that deliver product to the gas-processing facilities that help refine the mix of oil and gas into products ready for the marketplace.
Throughout 2012, a bevy of partnerships and projects were announced to construct a series of major pipelines and processing facilities.
The Valley will have a hand in both, with nearly $5 billion in pipelines and $10 billion in processing facilities announced for Eastern Ohio in 2012 alone.
11There was no denying a shake-up in the city's downtown in 2012.
The year ended with a sour note, when it was announced that Cedar's Lounge would close after more than 40 years in business, stirring the ire of its loyal customers and stoking concerns over gentrification.
But at the same time, new projects were announced and new business moved in as more investors and business owners demonstrated that downtown Youngstown is a place to be.
Erie Terminal Place meant more residents living there, an expansion at the Lemon Grove helped the fervor of night life, with O'Donold's Irish Pub and Dooney's Downtown Grill & Bar pitching in.
In all, more than 10 businesses announced they would open or close in 2012.
22A long-running dispute, Patriot's operations were shut down for three months in April when it was denied a permit for the city of Warren to receive its water, a lower-salt content water generated from fracking, that Patriot would treat and released to the Warren Treatment plant for disposal in the Mahoning River.
After having received a similar permit in 2010 and another in early 2012, the denial set off a volley of competing claims. Most recently, Patriot filed suit for $3.5 million in damages and attorney fees against the Ohio Department of Natural Resources for its reading of the state's laws regarding all water from oil and gas drilling operations.