Allison Moore, Mr. Schwartz to be married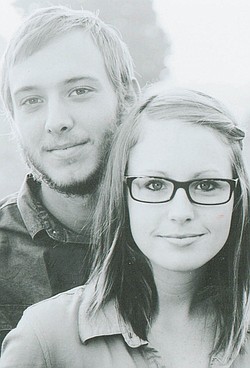 Photo
Christian Schwartz and Allison Moore
COLUMBIANA
Robert and Lisa Schwartz of Columbiana are announcing the engagement of their son, Christian Michael Schwartz of Columbiana, and Allison Leigh Moore of Springfield, Mo.
Bill and Reita Moore of Springfield are the parents of the bride-elect.
The couple will be married during a ceremony at 5:30 p.m. Jan. 5 at The Loft at Keith Farms, Ash Grove, Mo., with the reception afterward at the loft.
Another reception is planned Feb. 1 at The Links at Firestone Farms. Invitations will be extended for both.
The bride-elect is studying psychology at Evangel University and is expected to graduate in May 2013.
The prospective groom attended Evangel University and is studying organic and natural farming at Urban Roots Farm.