Austintown tow truck operator well-loved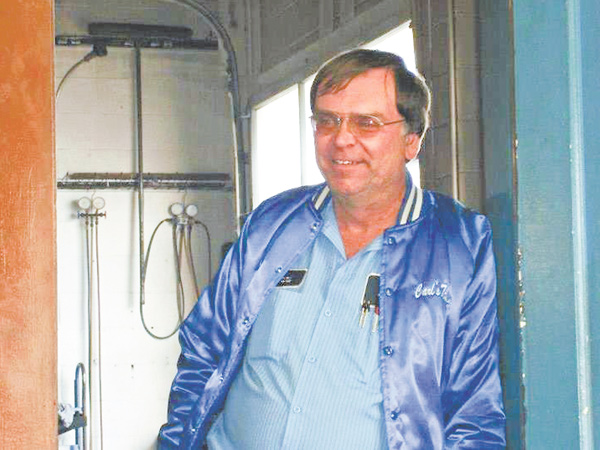 ---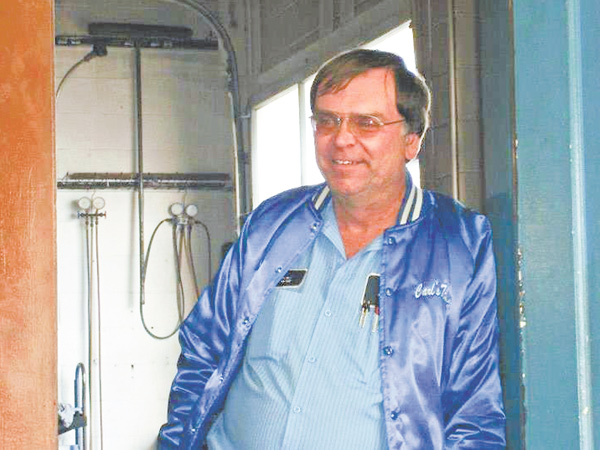 Photo
Carl Jordan Jr., owner and operator of Carl's Towing in Austintown, recently died of cancer. His coffin rode in the back of his own wrecker during the funeral procession.
By Susan Tebben
AUSTINTOWN
The 30 wrecker trucks in his funeral procession were exactly what Carl Jordan Jr. wanted in his last tour of Austintown.
His coffin rode in the back of his own wrecker, now driven by his son, C.J., who suddenly was the owner and operator of Carl's Towing, which has been in Austintown for 39 years.
"When I was 16 years old, we saw another man's funeral procession like that, and he made the comment that he'd wanted that for him," C.J. Jordan said. "I had it set in my mind how I wanted it and got a guy from another towing service to help. I figured it would be all local people, but it turned out to be a lot more."
The procession was more tow trucks than cars, and the influence Carl Jordan Jr. had was present in every vehicle.
"He was one of the easiest guys to work with," said Terry Rusu, a driver for Carl's who knew the older Jordan since they both worked for Carl's father at a Sohio station on Mahoning Avenue more than two decades ago.
The two met on CB radio waves and had been friends ever since, including when Rusu was in Carl Jr.'s wedding. Rusu is now helping C.J. get on his feet as the head of a towing company.
For C.J., losing his father to cancer and taking over his business is a change from where he thought his life would go.
"I was in vocational school to be in criminal justice," he said.
He and his father had the aspirations of law-enforcement work in common. And now that Carl's Towing is on the regular rotation for the Austintown Police Department and the Ohio State Highway Patrol, among others, C.J. at least gets to be around the force he wanted to join.
The police were a part of Carl Jr.'s life as well, including at the time when his health started to decline.
"I cannot express the amount of respect that the Austintown Police Department has given my husband," said Joann Jordan at a recent meeting of the township trustees, where she publicly spoke of Carl's death.
Austintown police officers were a part of Carl Jr.'s life even at the end when they helped him to the hospital two weeks ago, the night before he died.
For his family, though, things haven't really settled down, especially for C.J. and his mom.
"I don't think it's hit me yet, I've been preoccupied with the business," C.J. said. "When we talked he said, 'Keep a roof over your mother's head and keep the business going.'"
Rusu and the rest of the Carl's Towing team have been helping C.J. learn the ropes by taking the things his father taught them and trying to maintain the community role the company had, sponsoring sports teams and helping anyone they can.
"When he started to get ill, he showed me how to do a few things," Rusu said. "He's not here; every day we know he's not here; but C.J.'s been doing a great job."