Pirates' Morris anxious to start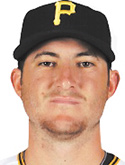 ---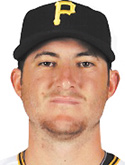 Photo
YOUNGSTOWN
Sept. 14 started as a normal day for Bryan Morris.
The Pittsburgh Pirates rookie pitcher was recalled from AAA Indianapolis just four days earlier and was with the team on a road trip to Wrigley Field.
"The first day we got into Chicago," Morris said, "we got to the stadium and I had the same normal feelings that I had playing in the minors, college and high school."
Until he walked to the dugout.
"I got all tingly inside," Morris said. "It may sound cliche, but I got the feeling that I could feel the presence of the legends that played there before me."
He got his chance in the eighth inning and threw a perfect inning, but not before a dose of hyperventilation.
"When I got told to warm up, I was going 100 miles per hour," Morris said. "I had trouble breathing and controlling my heart rate. I didn't feel like myself until that first hitter got out. I had to cover first base. Then, it was back to the basics of the same game I was playing since I was 5."
Morris, who was a part of the annual Pirates Caravan stop at the Butler Institute of American Art, has a chance to be a full-time member of the pitching rotation in 2013. A.J. Burnett and Wandy Rodriguez are the only two that have secured a spot.
Rumors circulate that closer Joel Hanrahan could be shipped (to the Dodgers, most namely) for a starting pitcher. This comes after set up man Jason Grilli was re-signed to a two-year contract.
The Pirates were 69-1 when leading after eight innings, last year.
"That would be tough to break up," General Manager Neal Huntington said. "We have some other holes we need to fill and sometimes you have to subtract to add. If there's a deal out there that makes sense and we're comfortable with, we'll do it."
Pittsburgh-native Neil Walker, arguably the face of the franchise, is comfortable with his starting position at second base.
"It's hard to believe that almost 10 years ago I was drafted as catcher," he said. "I never in my wildest dreams imagined that I'd be a second baseman at the major league level."
In his senior season at Pine-Richland High, he hit above .657 and only struck out twice as the Rams' catcher. He caught for three seasons in the minor leagues before making moves to 3B, 1B and even the outfield before settling at second.
Would he ever volunteer to be a backstop again?
"No way," Walker said. "I want nothing to do with catching. If I have to be the emergency third catcher, I'm OK with that. I'm hoping I never have to go back there again. It is truly a grueling position."
Some days, so is being a Pirate.
Walker injured his back and dislocated a finger toward the end of the 2012 season, coincidentally the same time Pittsburgh began its second-consecutive collapse.
"There was nobody in the organization more frustrated than I was," he said. "That's the one thing that hurt worse. Going from an everyday player, having a good season individually and as a team, to all of a sudden — things go south. I wanted to be on the field so bad."
The first-round selection of the Pirates in the 2004 draft finished with a career-high 14 home runs, while batting .280. He says he is now "100 percent" after both injuries.