Published: Thu, December 13, 2012 @ 12:08 a.m.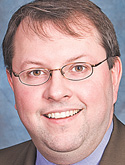 Photo
YOUNGSTOWN
The construction industry can expect another local boom with the announcement of a second cryogenic gas-processing plant in the Mahoning Valley.
Hilcorp and NiSource are partnering on an estimated $300 million investment to build pipeline and a natural-gas processing plant in eastern Mahoning County.
The partnership, named Pennant Midstream LLC, is moving forward with plans to construct the Hickory Bend Pipeline System and an associated cryogenic gas-processing plant, said Chevalier Mayes, spokeswoman for NiSource.
Neither Hilcorp nor NiSource has confirmed specific locations for either the plant or the pipeline.
The pipeline will consist of 50 miles of 20- to 24-inch wet-gas gathering lines that are being installed through Northeast Ohio and western Pennsylvania, she said.
"Hickory Bend will have an initial capacity of 400 million cubic feet per day, with an expansion capability of up to 600 million cubic feet per day," Mayes said. "In addition, an initial 200 million cubic feet per day cryogenic gas-processing plant will be located in Mahoning County."
The construction will have an impact on the local economy, said Eric Planey, vice president of international business attraction at the Youngstown/Warren Regional Chamber.
The project in Columbiana County just outside of Kensington where the area's first cryogenic processing plant is being built, employs a number of local construction workers and welders.
"Local companies will have the opportunity to bid on construction of the facility and for materials that will go into the construction," he said.
"There will be a lot of local impact during the construction phase."
The company estimated the plant's cost would be $300 million to $500 million at the recent Ohio Oil and Gas Association conference, Planey said.
"Once the facility is completed, it will have far fewer employees than you would expect from a several hundred million-dollar plant," he said.
Much of the work at these plants is automated, but the engineers and people who help oversee the work make good salaries, Planey said.
These types of plants are necessary for the development of the Utica Shale. Without these facilities, companies can't get the natural gas and liquids to market, he said.
"With the Marcellus Shale, companies were able to bring dry gas out of the ground and move it to market quickly," Planey said.
The growing infrastructure, like this new plant, is needed to handle the volumeexpected from the Utica Shale, said Dan Alfaro, spokesman for Energy in Depth-Ohio, an industry outreach group.
"Midstream investment, things like pipelines and processing facilities, are absolutely essential to maximize the resources we have in Ohio, and they're probably the greatest barometer of the potential we have here," he added.
Some portions of the wet gas gathering system for NiSource and Hilcorp should start in the first quarter of 2013, and the processing complex is expected to be operating by the end of the year, Mayes said.
The processing plant is being built to be able to handle not just the NiSource and Hilcorp production, but natural-gas liquids from other companies, she said.
NiSource did meet with Springfield Township trustees and told township officials the company intended to build a pumping plant that would create 15 to 20 permanent jobs.
The trustees further stated they were told the township was the preferred location for a pipeline connection to Pennsylvania.
John Bonn, president of NiSource Midstream Services, said in September the company's total investment in new infrastructure to help deliver Ohio Utica Shale gas to markets would be between $1 billion and $1.5 billion.
NiSource and Hilcorp are working together to develop 100,000 combined acres in the Utica Shale in northeastern Ohio and western Pennsylvania, according to a NiSource statement. This includes significant lease holdings in Mahoning and Columbiana counties in Ohio and Lawrence and Mercer counties in Pennsylvania.