Teen gets 12 years in prison for murder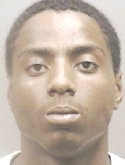 ---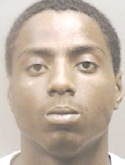 Photo
YOUNGSTOWN
The mother of a murdered 16-year-old boy pleaded for an end to violence among young people just before her son's killer was sent to prison for 12 years.
Felisha Charlton, mother of De'Vail Fleeton, spoke to Judge Lou A. D'Apoltio of Mahoning County Common Pleas Court in an emotional plea for justice during the sentencing hearing Wednesday for 19-year-old Curtis Jones. Jones was charged with murder after gunning down Fleeton on the city's East Side in 2011.
"This is very senseless" said the grieving mother through tears at the hearing. "My son was a good kid who was going to graduate from high school. He didn't deserve this. I don't deserve this."
Jones had been charged with murder in the shooting, but pleaded guilty to the lesser charge of involuntary manslaughter in a plea deal with prosecutors. Prosecutors gave no indication as to the reason for the plea agreement.
Jones was sentenced to nine years in prison and an additional three years for using a gun in the crime. He will also be placed on five years' parole upon his release from prison.
Charlton said the murder has affected the lives of every member of her family, but she suspects that Jones, like many other convicted murderers in the city, will do his time in prison, be released and brag about the crime to others.
De'Vail was shot and killed while visiting a female friend on the East Side.
Witnesses told police five black men wearing black, hooded sweat shirts and red ball caps chased De'Vail on March 26, 2011, from the Plaza View Apartments across Stewart Avenue and McGuffey Road, firing at the teen as he ran. After he fell, the suspects ran back into Plaza View.
De'Vail had been shot once in the back and later died of that gunshot wound.
Jones appeared contrite and apologetic during the sentencing hearing. He made one short statement asking for forgiveness from his victim's family.
"I would just ask if she would forgive me for my part in this crime. That's all I can say. I accept my punishment for my crimes," he said.
Judge D'Apolito offered stern words to the convicted man and told him he owes a debt to society.
"This is another example of a senseless taking of a life by another young person, and it has got to stop in our community," he said. "What you have done can never be undone. The pain you have caused can never be taken away."
There are two other people charged with the murder — a juvenile, and Devante Gilmore, 18, of Brockway Avenue.
The juvenile and Jones, as part of plea agreements with prosecutors, are expected to testify against Gilmore, who is slated for trial in February.