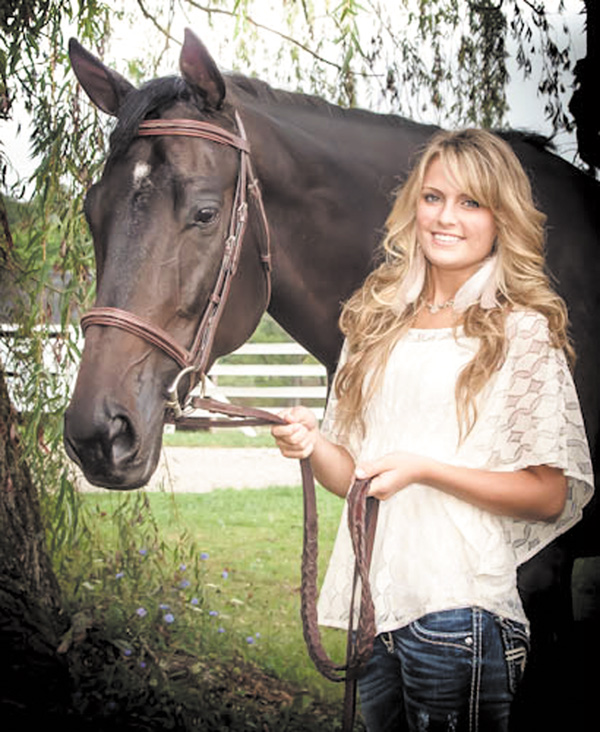 ---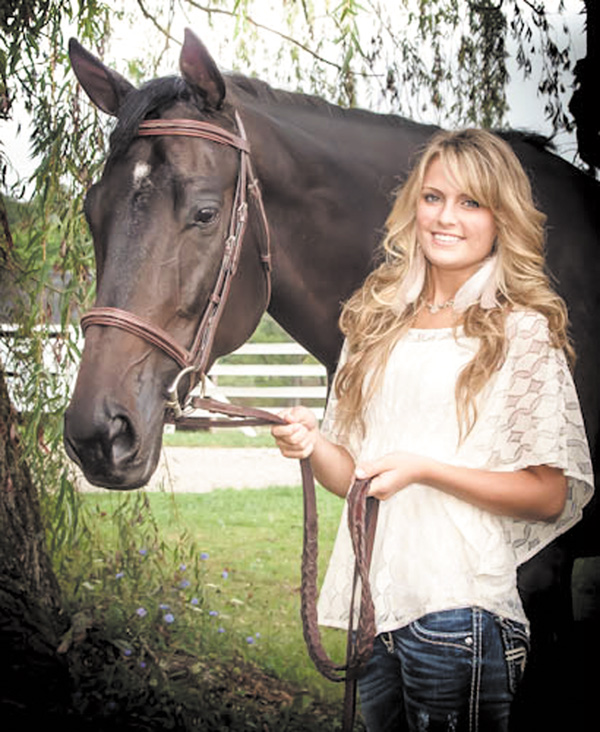 Photo
Tara Lawless, a freshman at South Range High School, competed in the All-American Quarter Horse Congress in Columbus in October.
SALEM
"To make the best better"
"Learn by doing"
Those statements are the motto and slogan of the 4-H society, a youth organization that Lori Lawless has taken great pride in.
"I had a very positive 4-H experience growing up," she said. "It taught me responsibility, sportsmanship, and a love of horses."
From the time her daughter, Tara, was 7 years old, Lori encouraged her to join 4-H.
And it's been a rewarding experience — with awards.
She's won numerous awards at circuit competitions throughout Ohio and Pennsylvania. Tara and her horse, It's Skyline Time, have been American Quarter Horse regional champions in two categories, as well.
But the best was yet to come.
Tara, a freshman at South Range, competed in the All-American Quarter Horse Congress in Columbus this past October. The Congress is the world's largest single-breed horse show and receives more than 17,000 horse show entries during its three-week schedule.
"I usually just went down and watched," Tara said. "Actually competing in it was really nerve-wracking, but it was a great experience."
More than 650,000 people attended the event that showcased some of the most talented Quarter Horses from 48 states, as well as Australia, Canada, Germany and Mexico.
Since this was the largest Congress in the show's history, she was thrilled when she and Its Skyline Time were chosen unanimously by four judges in her Hunter Under Saddle class to compete as finalists in the top 20.
"A lot of hard work paid off," Tara said.
Tara also represented Western Pennsylvania in the National Youth Team Tournament also held at the Congress.
"It's very busy," Tara said. "Especially to prepare for shows, but I love every minute of it."
She takes care of two horses, Norman and Al, at her home.
"Feeding, cleaning stalls, bathing and grooming the horses are all things that Tara and I do together as mother and daughter," Lori said. "I love that as much as watching her show on a huge stage in some big arena."
That's the learning by doing.
Tara says the repetition and general concern for caring for the live animals has taught her responsibility skills that can be carried over to everyday life.
That's making the best better.
Her next goal is to qualify to compete at the American Quarter Horse Association's Youth World Show in Oklahoma in 2013.