Matisi, Lowellville adapt to challenges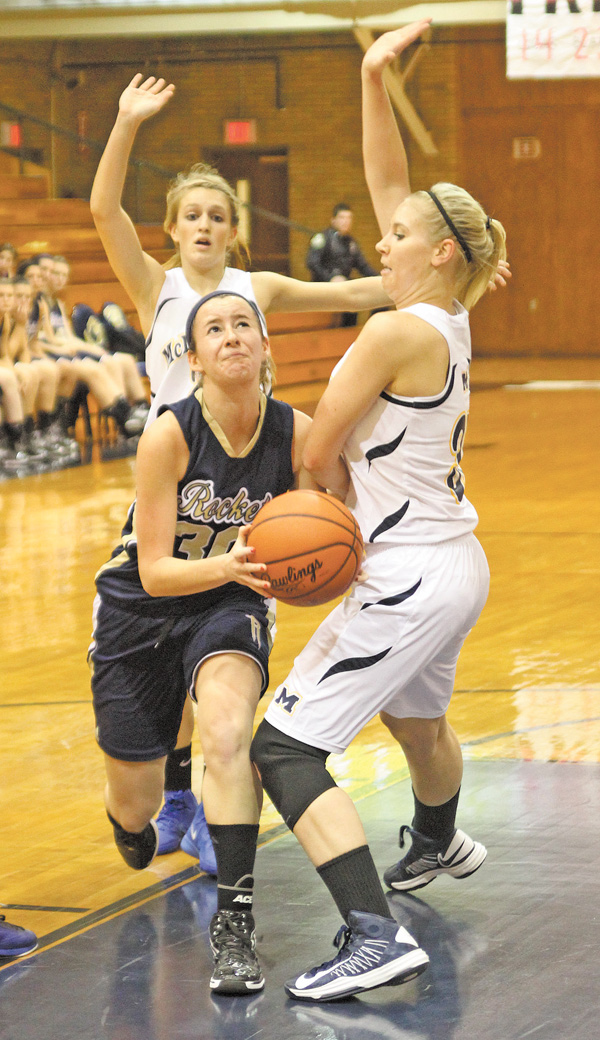 ---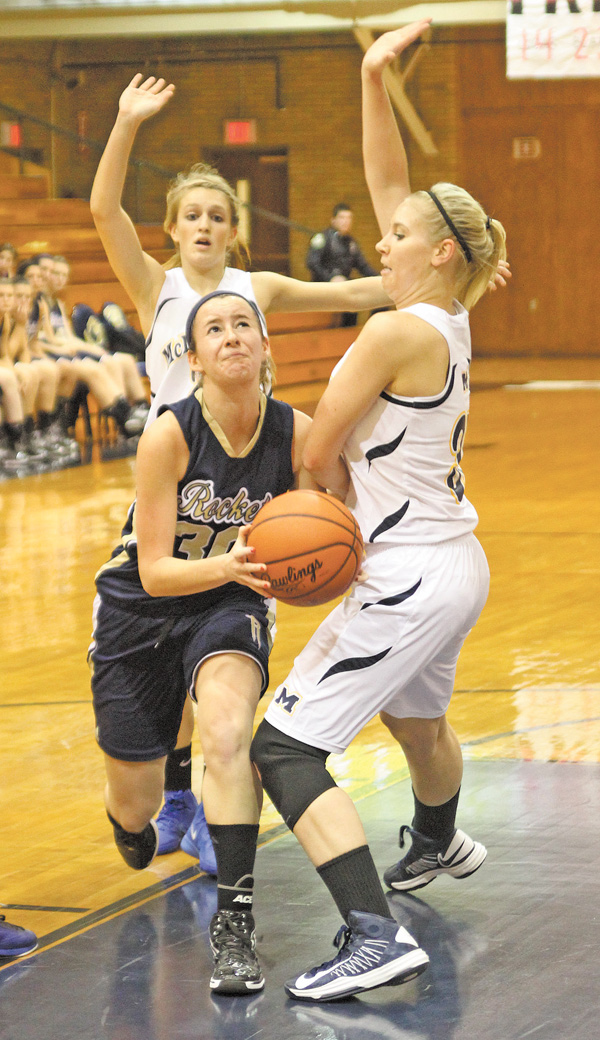 Photo
Madison Opritza of Lowellville drives toward the basket as Alyssa Streb of McDonald plays defense during their game Monday night at McDonald. The visiting Rockets won, 61-35.
By Joe Scalzo
McDonald
The story entering Lowellville's season was about the girls who are no longer here.
But the Rockets almost lost someone else.
Head coach Tony Matisi was diagnosed with prostate cancer last Christmas, a scary problem that revealed an even scarier problem. When Matisi met with his surgeon a week before the surgery last March, his wife demanded her husband have a stress test.
"So I get on the treadmill and Dr. David Hoffman starts screaming at me, 'Get off! Get off!'" Matisi said. "I'm like, 'This ain't good.'"
He had 85 percent blockage in his main artery — "They call that the widow maker," Matisi said — so he was given emergency surgery and is now on blood thinners because they used stents, which means they can't take out his prostate until he's done with the blood thinners in March.
"My wife saved my life," he said. "You believe that? Now I got to listen to that [stuff]."
Matisi chuckled. He knows he's lucky and can laugh at himself. In honor of "No Shave November" and "Don't Shave December," he's grown a mustache/bottom-lip-hair combination that makes him look like a mall security guard. ("I don't know what I'm doing," he laughed.)
There are times when this year's team looks as ugly as his mustache — "What did we do in the first half offensively?" he said after Monday's 61-35 win at McDonald. "We made like 12 layups. We never ran a set. Nothing." — there are also times when you can see why the Rockets are 4-0. Despite losing three 1,000-point scorers to graduation in Emily Carlson, Taylor Hvisdak and Ashley Moore, Lowellville is talented enough to win another Inter Tri-County League Tier Two title.
"It's been a challenge, honestly, because we had the three last year who really stepped up and now we have to follow in their footsteps," said senior Madison Opritza, who had 16 points Monday. "We just have to run. And play defense."
Lowellville led 11-0 to start Monday's game and played well in spurts.
"And then we die down," Opritza said. "And then it'll come back up and die down."
Senior Kaye Solak had 21 points, five rebounds, five assists and four steals and Rachel Durbin added eight points for the Rockets, who will meet Columbiana (and new coach Ron Moschella, formerly of Boardman) next Monday.
"Oh, what a show that's gonna be next week," Matisi said. "It's been tough trying to get these five to play together. Every time I think we're there, we take a step back. I'm very impatient.
"I just need to give it some time."
Thanks to his wife, he has some.