Wilson gave failed campaign nearly 40 percent of its money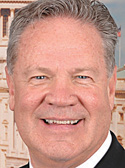 ---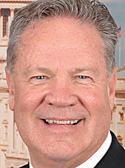 Photo
Ex-U.S. Rep. Charlie Wilson spent $581,091 of his own money in a failed attempt to win the 6th Congressional District race.
That amount is 39.3 percent of the $1,477,302 that Wilson, a Democrat from St. Clairsville, raised for his campaign.
Wilson had $9,145 in his campaign account as of Nov. 26, according to campaign finance information filed with the Federal Election Commission.
As of that same date, Wilson's campaign owed $574,558 to the failed candidate. That includes $191,650 his campaign still owes him from the $250,000 he lent it in 2006 from that first and successful run for the U.S. House.
After two terms in Congress, Wilson lost in 2010 to Republican Bill Johnson. Johnson, of Marietta, beat Wilson in last month's general election again, winning by 6.5 percentage points. The 18- county district includes all of Columbiana County and the southern portion of Mahoning County.
In comparison, Johnson raised $2,080,932 for his campaign. He gave it $1,002 in contributions out of his pocket for this election cycle and lent it $15,000 on Jan. 3, 2011.
Johnson had $75,996 in his campaign fund as of Nov. 26.
While Wilson's campaign was receiving money from Democratic organizations, including the Ohio Democratic Party and the Democratic Congressional Campaign Committee, in the days leading to the Nov. 6 election, Johnson contributed $100,000 to the Ohio Republican Party on Oct. 18, according to campaign reports.
In the race for the new 13th District, U.S. Rep. Tim Ryan, a Democrat from Niles, crushed Republican Marisha Agana at the polls — winning by 45.6 percentage points — and in raising money.
Ryan received $997,884 in contributions, none of which was his money. Agana, of Howland, raised $51,987, including $10,050 of her own money.
Ryan had $158,181 in his campaign fund compared with $3,279 for Agana as of Nov. 26.
The new 13th District consists of much of the current 17th District, including large portions of Mahoning and Trumbull counties. The new district lines take effect next month.