Prarat-Buchwalter wedding set for Valentine's Day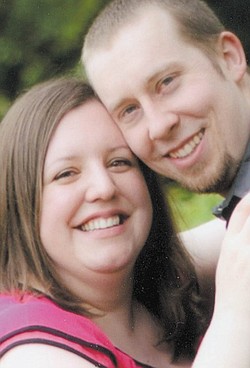 Photo
BRITTANY ANNE PRARAT AND BRANDON BUCHWALTER
James Prarat of Akron and Rosanne Pierce of Ellenton, Fla., formerly of Youngstown, are announcing the engagement of their daughter, Brittany Anne Prarat, to Brandon Buchwalter, both of Rittman, Ohio.
Parents of the prospective groom are David and Toni Buchwalter of Rittman.
Treasure Island Beach in Florida will be the setting of the open wedding ceremony on Valentine's Day 2013. Invitations will be extended for a reception after the ceremony at Thunderbird Resort Banquet Room, Treasure Island.
The bride-elect received a bachelor's degree in criminal justice from Tiffan University. She is a supervisor at Oriana House Community Corrections, Akron.
The future groom received a bachelor's degree in accounting from University of Akron. He is back-up lead in the shipping department of Do-It-Best Corp., Medina.