YPD probes East Side shootout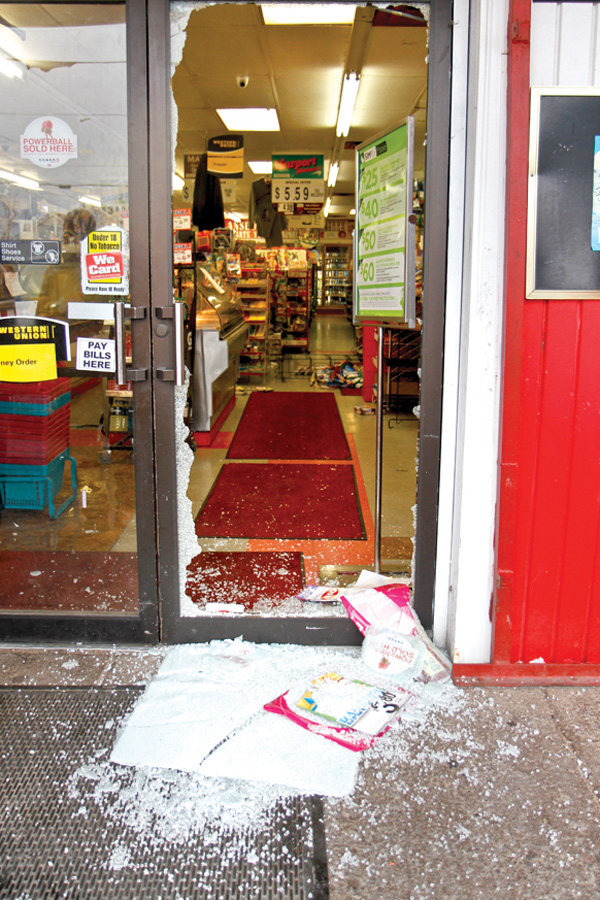 Photo
Youngstown police are investigating a shootout at the Lansdowne Red & White Super Market on the city's East Side.
SEE ALSO:• Shawn Wilson ruled competent to stand trial in death [of 8-year-old
• Testimony continues in YSU frat house murder trial
YOUNGSTOWN
Police are investigating an afternoon shootout at an East Side convenience store.
Police said two men walked into the Lansdowne Red & White Super Market on Lansdowne Boulevard about 1:30 p.m. Tuesday with at least one shooting at two men already inside the store.
At least one of the two men already inside, waiting for pizza, returned fire, police and witnesses said.
Also, at least six shots were fired in the store, a man, who works at the Red & White and was inside it on his day off when the incident occurred, told The Vindicator.
The two men who entered the store were taped on the business's video-surveillance cameras, police said. The two others are likely to be spotted on the cameras, police said.
One of the four males could have been shot, but police couldn't say that Tuesday with certainty.
When officers arrived, all four were gone, police said.
As for a motive, witnesses said it's possibly a dispute related to the disappearance of David Jackson, 26, a Youngstown man missing since Friday.
The Red & White employee who saw the incident told the newspaper that he saw the two men get out of a red vehicle and walk into the store.
One man "just started firing, and I jumped back; I could have been killed," he said. "I could tell right away that something was wrong, and I told one of the boys inside, 'You better be real careful.' Then he started shooting back."
One of the bullets from the shooter already inside the store went through a glass front door, shattering it.