Gomar and Eleanor Phillips to observe 50th Dec. 15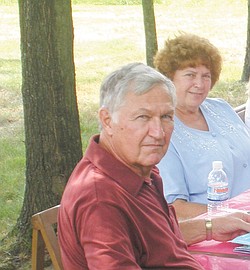 Photo
MR. AND MRS. GOMAR PHILLIPS
AUSTINTOWN
Mr. and Mrs. Gomar Phillips of Austintown will celebrate their 50th wedding anniversary later this month.
They were married Dec. 15, 1962, in Youngstown.
Their children are Mark Phillips of Liberty and Jim Phillips and Deb Phillips, both of Austintown.
A son, Dave, is deceased.
Four grandchildren complete the family.
Mrs. Phillips is a homemaker.
Mr. Phillips retired from General Motors, Lordstown.
The couple are members of Four Mile Run Christian Church.