Sept. 14 chosen for Adamczak- Scott nuptials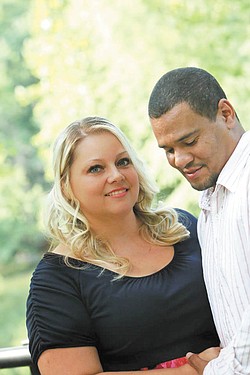 Photo
Basia Adamczak and Frank Scott Jr.
YOUNGSTOWN
Zenon Adamczak and Krystyna Adamczak, both of Youngstown, are announcing the engagement of their daughter, Basia Adamczak, to Frank Scott Jr., both of Youngstown. Susan Scott of Youngstown is the mother of the future groom. His father, Frank Scott Sr., is deceased.
Vows will be exchanged at an open wedding ceremony at 2:30 p.m. Sept. 14 at St. Michael Church in Canfield. Invitations will be sent for the evening reception at Mr. Anthony's Banquet Center in Boardman.
The bride-elect received a bachelor's degree in business administration from Malone University.
The prospective groom is manager of The Car Wash Inc. in Boardman.