Marcello-Silvis wedding will be October event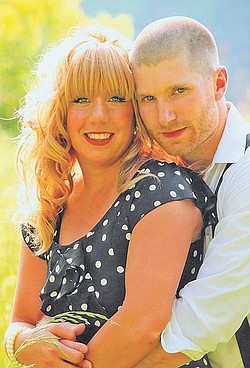 Photo
Heather Marcello and Luke Silvis
Heather Lynn Marcello and Luke John Silvis, both of Hubbard, will be married at 3:30 p.m. Oct. 6 in Wallace Memorial Chapel at Westminster College in New Wilmington, Pa. Their parents are announcing their engagement.
An evening reception will be at The New Englander in New Castle, Pa. Invitations are being issued for both events.
The bride-elect is the daughter of Anthony and Cynthia Marcello of Hubbard. The parents of the prospective groom are John and Judy Silvis of Mercer, Pa.
Miss Marcello is a graduate of Youngstown State University with a bachelor's degree in fashion merchandising. She is a store manager at Express in Youngstown.
Mr. Silvis, who is majoring in psychology at Westminster College, is employed by Dean Foods in Sharpsville, Pa.