Hagan says it's time to consolidate Mahoning County courts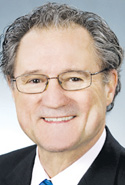 ---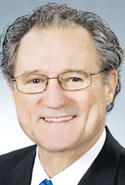 Photo
YOUNGSTOWN
When it comes to consolidating Mahoning County's lower courts, there is no better time to begin than the present, according to State Rep. Robert Hagan of Youngstown, D-60th.
However, others are saying: "Not so fast."
After the July 31 retirement of Youngstown Municipal Judge Robert A. Douglas Jr., Hagan called a meeting to discuss court consolidation, which took place before a capacity crowd of court, city and county officials Thursday in the Youngs-town State University trustees' meeting room.
Saying that the municipal court's caseload is insufficient to justify three full-time judges, Hagan added that Judge Douglas' retirement provides those seeking cost-efficient administration of justice an opportunity to begin the consolidation process.
"The time has come and is long overdue to consolidate our courts in a way that will save taxpayers money and advance the administration of justice," Hagan said, noting that court consolidation has been under discussion here for 25 years.
Hagan said he would use the comments made at the meeting to help him draft legislation that would begin the process by eliminating the seat that had been occupied by Judge Douglas.
The state representative had agreed to postpone his introduction of the bill to eliminate that judicial seat at the request of a majority of city council and several former council members.
Hagan also agreed to conduct a public meeting before putting his proposal before the state Legislature for a vote this year.
After the judgeship in Youngstown is eliminated, Hagan said a committee should be formed to develop legislation to complete lower-court consolidation in Mahoning County. Hagan said he wants to introduce that legislation by March 1, 2013.
Sarah Brown-Clark, municipal court clerk, said the study committee should be formed before any legislation or consolidation occurs.
"I support a study for court consolidation. It's clear to me that the limited jurisdiction courts are duplicating services, and we can condense," she added.
However, she urged: "Don't start the train until the passengers are on," alluding to Hagan's other career as a locomotive engineer and drawing laughter and applause from the audience.
Brown-Clark urged that Gov. John Kasich appoint someone to finish Douglas' unexpired term, which ends at the end of 2013.
State Sen. Joe Schiavoni of Boardman, D-33rd, a lawyer who has practiced throughout the lower courts here, said, "I refuse to bring something to the floor of the Ohio Senate that isn't well thought-out."
At the request of Ohio Supreme Court Chief Justice Maureen O'Connor, Kasich has agreed not to appoint a replacement for Douglas, with the expectation that Hagan will sponsor legislation to eliminate the post.
A majority of city council has sent the chief justice a letter urging that a complete lower-court consolidation plan be developed before Douglas' former seat is abolished.
Youngstown has three full-time municipal judge positions, including two occupied seats and the seat left vacant by Douglas' departure, and Campbell and Struthers each has one part-time municipal judge.
The rest of the county's lower court system consists of county courts in Boardman, Canfield, Austintown and Sebring, each with one part-time judge; and four mayor's courts.
Hagan earlier said he wants to see that number reduced to six or seven full-time judges chosen in countywide elections, but added Thursday that he'd consider dividing the county into eastern and western lower-court divisions to give racial minority group members a better chance of being elected to judgeships.
The state representative said the new arrangement would take six to 10 years to create because he wants to abolish seats when judges retire.
Several members of the Ohio Supreme Court staff sat quietly in the second row listening to the discussion, including Stephanie E. Hess, the top court's case management coordinator.