Marina Ciccone to be bride of Matthew Silvestri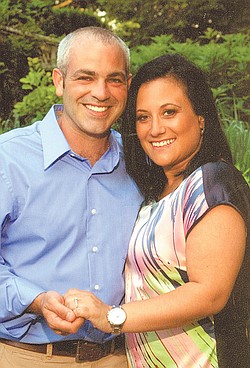 Photo
Matthew Silvestri and Marina Ciccone
Lilia Ciccone of North Lima and Mario and Mary Ann Silvestri of Canfield are announcing the engagement of their children, Marina Ciccone of Poland and Matthew Silvestri of Canfield.
The bride-elect also is the daughter of the late Mario Ciccone.
An open ceremony is planned for 2 p.m. Sept. 29 at Our Lady of Mount Carmel Church in Youngstown. Invitations will be extended for an evening reception at Mr. Anthony's at the Maronite Center, also in Youngstown.
The bride-to-be earned a bachelor's degree in education at Youngstown State University and is an intervention specialist at Mahoning County Career and Technical Center in Canfield.
The future groom received a bachelor's degree in business administration from YSU and is a carpenter at Green Heart Cos. in Boardman.