---
Wednesday, August 22, 2012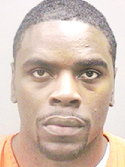 Photo
YOUNGSTOWN
The fatal shooting of Jamail Johnson and the wounding of 11 other people by gunfire at an Indiana Avenue house party near Youngstown State University began with pushing and shoving and a fistfight, a prosecutor told jurors.
Rebecca Doherty, chief of the criminal division in the Mahoning County prosecutor's office, made her opening statement Tuesday in the trial of Columbus Jones Jr. before Judge John M. Durkin of Mahoning County Common Pleas Court.
"This truly was a corner fistfight turned into a catastrophe," Doherty said.
Jones, 23, of Cambridge Avenue, is charged with murder and 11 counts of felonious assault with firearm specifications and with discharging a gun at or into a habitation in the Feb. 6, 2011, mass shooting.
Johnson, 25, who was shot in the back, was a YSU senior. The majority of the wounded were YSU students, Doherty said.
One of the injured, Shavai Owens, was shot in the head and will testify that she still suffers vision and hearing difficulties as a result, Doherty said. Others were shot in their feet, legs or arms, the prosecutor added.
Jones became angry after he was hit on the head by a bottle or another object during the scuffle that preceded the shooting, the prosecutor said.
At least 60 people attended the party, which began after the 2:30 a.m. bar closing time, Doherty said.
Defense lawyer Lou DeFabio said the prosecution would be unable to meet its burden of proving its case against his client beyond a reasonable doubt. "Wait until you've heard everything before you decide anything," DeFabio urged the jurors.
"There's confusion. It's chaos. It's dark. Music's playing," DeFabio said of the party atmosphere. "Out of chaos, eventually, shots are fired," he added.
Witnesses will differ as to who was engaged in the scuffle, whether there was one shooter or two shooters, and the description of the shooter or shooters, DeFabio said.
Attendees came to the house party from bars in Liberty and downtown Youngstown, where they had been drinking, he said.
Some witnesses to the 3:40 a.m. gunfire were shown photo arrays by detectives but did not select Columbus Jones as a shooter, DeFabio said.
One of the defendants in this case, Braylon Rogers, has pleaded guilty only to illegal gun possession, and the prosecution has recommended probation for him in exchange for his testimony as a prosecution witness, DeFabio said.
"He has to cooperate [with the prosecution], so he does. He points the finger elsewhere" at his co-defendants, DeFabio said.
Doherty said Jones and co-defendant Jamelle Jackson fired from outside the house onto its porch after Jones was handed the gun he fired by his brother, Mark Jones, another co-defendant. Except for Rogers, who has pleaded guilty, the other suspects in the case are scheduled to be tried separately.
"They didn't just spray the house with bullets. They fired in that door," Doherty said of Columbus Jones and Jamelle Jackson. Johnson was shot four times as he tried to usher people to safety inside the house during the gunfire, Doherty said.
The shooting occurred despite the efforts of party organizers to pat down attendees for weapons at the door, where they paid a $2 admission charge, she added.
After firing the guns, the shooters went to a LaClede Avenue apartment, where they washed their hands with ammonia to try to eliminate gunshot residue from their hands, Doherty said.
YSU President Cynthia Anderson was in the crowded courtroom but left before Doherty finished her opening statement and before DeFabio began his opening statement.
A bailiff said anyone who left the courtroom would not be re-admitted until the next recess. Spectators, including media, were being admitted to the courtroom only before court and during recesses.
On Monday, the jury viewed the house on Indiana Avenue, which was frequented by members of the Omega Psi Phi fraternity.