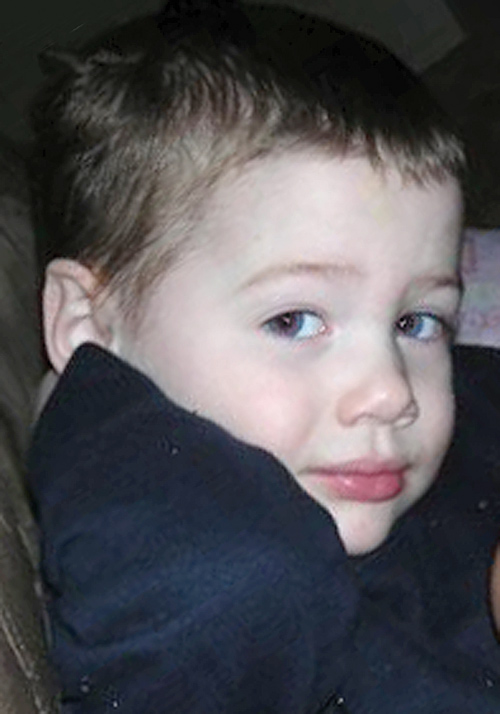 ---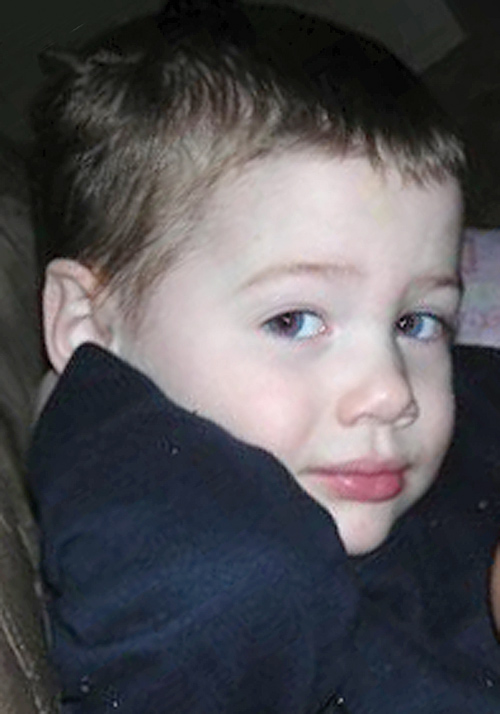 Photo
and Denise Dick
YOUNGSTOWN
The mother of a Warren boy killed by gun violence three years ago says there are no words that can ease the pain of losing a child.
"I can't say that with time it will get better," said Pam McCoy, whose son Lloyd McCoy Jr., 11, was killed in a drive-by shooting in 2009. "Time doesn't make it better. It makes things more tolerable but not better."
Innocent children shouldn't be victims of gunplay, she said.
"I don't understand why it continues to happen," McCoy said. "Until you can get to the fundamental reason of why it's happening, it's going to continue to happen."
The most recent Youngstown victim of gun violence is 8-year-old Bryce Linebaugh, killed when bullets from an assault rifle pierced his East Side home early Monday. A total of 10 unborn children and children under 12 in the Mahoning Valley have been killed since 1996 because of gun violence — nine in Youngstown.
Police Chief Rod Foley says part of the reason is the prevalence of firearms and the individuals who use them indiscriminately.
"An assault weapon is a status symbol out there. They call them choppers," Foley said.
With an assault weapon — which leaves wounds like those seen on a battlefield — many people, especially youths who may pick them up, don't realize the bullets can go through several walls before they stop, he added.
The battlefield comparison may be apt in another category: post-traumatic stress disorder.
Earlier this year, the director of the U.S. Centers for Disease Control and Prevention's Division of Violence Prevention presented research showing higher prevalence of PTSD among American children living in high-crime urban neighborhoods than American soldiers deployed to Iraq and Afghanistan, according to the National League of Cities.
Judge Theresa Dellick of Mahoning County Juvenile Court said PTSD and trauma related to violence is prevalent in the children who come in the justice center on East Scott Street.
"PTSD affects many of students because if you're around so much violence, you can become numb, and the opposite is you can become very antsy," Judge Dellick said.
She added that trauma affects everyone differently.
"If we could teach resiliency — that would be the best thing we could teach [children] how to bounce back," she said.
The Rev. Edward Noga, who has served as a Youngstown police chaplain for about 15 years, said often adults and children struggle to make sense of something that defies explanation, such as an 8-year-boy being murdered in his bed.
"Senseless — that's a common word used in these situations. I think we can be tempted to lose our faith in humanity when we hear or see these things, but that's all the more reason to bring religion to bear, if people have a religious faith," Father Noga said. "It won't explain away the situation but it offers some consolation."
Father Noga, pastor at St. Patrick Church on the city's South Side, said when he is called out to a crime scene, he does a lot of listening.
"We tend to want to explain things, and you just can't," Father Noga said.
When McCoy hears about another innocent child killed by violence, it makes her angry.
"It brings back all the memories, all the feelings you experienced when it happened to you," she said. "You can't imagine the hurt of losing a child. They're isolated feelings you can share, but no one really understands."
Lloyd would be 15 if he were alive today and a high school sophomore.
"When kids get killed, their chance of growing up and making decisions for themselves is gone," McCoy said. "Someone took that opportunity from them."
When McCoy saw Bryce Linebaugh's picture, it reminded her of Lloyd when he was that age and that she'll never get to see the type of person Lloyd would have grown up to be.
"That innocent look that [Bryce] had about himself, it doesn't seem like he was into all of that crazy stuff that was all around him," she said. "At that age, you're thinking about G.I. Joe and playing football. At that age you shouldn't have to care about what's going on out there."