Armed forces come together for Boy Scouts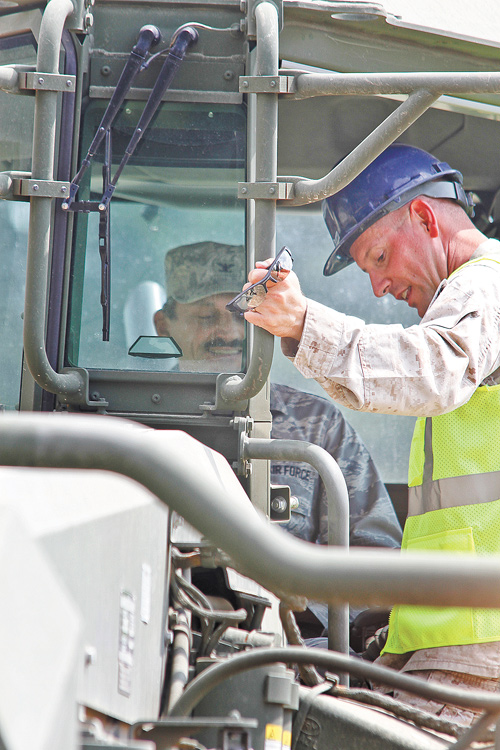 ---
Armed forces come together for Boy Scouts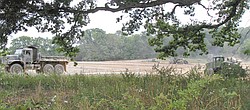 Gallery
PHOTOS AND STORY BY
MADELYN P. HASTINGS
LISBON
A unique situation has occurred at a Boy Scout camp just outside of Lisbon.
Three branches of service — Air Force, Marines and Navy — have joined to improve the camp by adding roads, a new multipurpose activity field and an amphitheater as well as renovating buildings and fixing roofs.
It is extremely rare for the various branches to join in a nondeployed environment, representatives said.
They have set up camp as if they are there for combat. The tents are lined up with individual bunks with all of their supplies kept tidy and in order. A larger tent in the center of camp is used as an Internet cafe of sorts that would be a communication base in combat.
The men and women train by exercising in the Marine Corrps Martial Arts Program, to learn basic defense techniques they would need for combat. They also exercise logistical planning of communication skills while at camp.
These three branches of military men and women are providing a community service for the Boy Scout camp while exercising and training for combat. The camp has arranged a five- to eight-year plan for completing the project.